3 Ingredient Banana Pancakes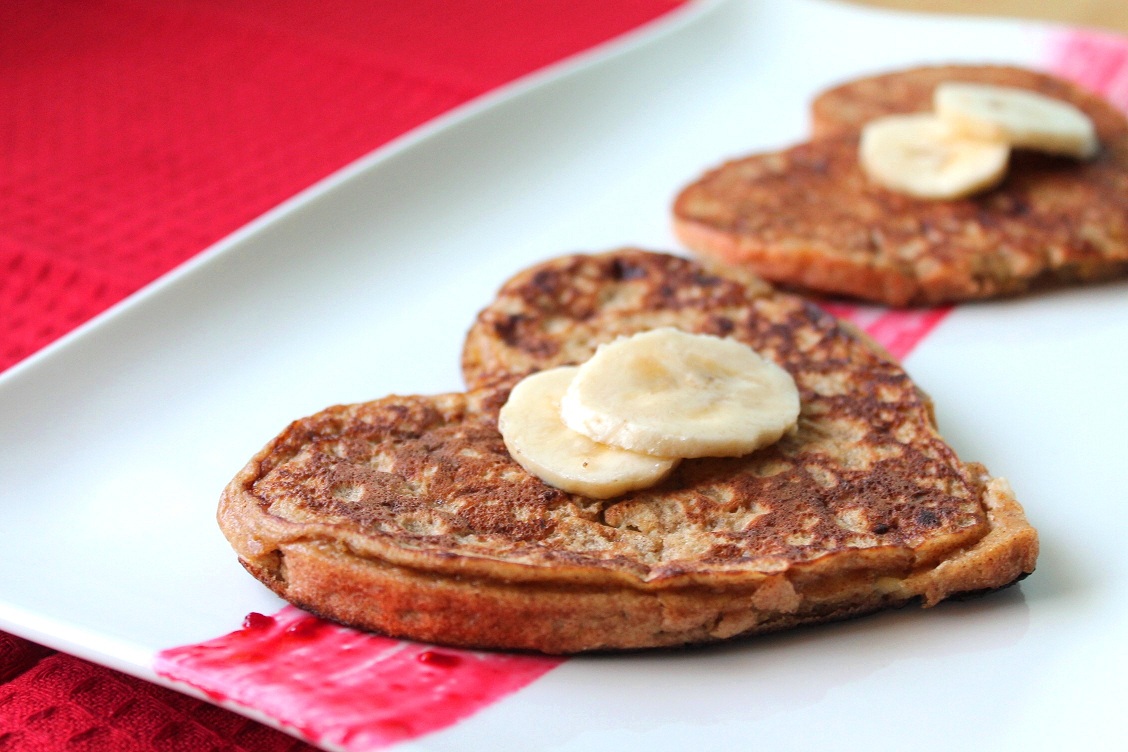 It can't get any easier.  Of course I already have a recipe for Banana Pancakes, which I still make and love.  However, you can't beat the simplicity of this recipe.  Quick to throw together and great for little ones (especially babies).
What better way to start your Valentine's Day than with these fun and tasty pancakes.  Kids will love them, even spouses will be impressed.  Let's face it, with Valentine's Day falling on a weekday, there isn't much time for a gourmet breakfast!  No need to cook fancy, just cook with love :)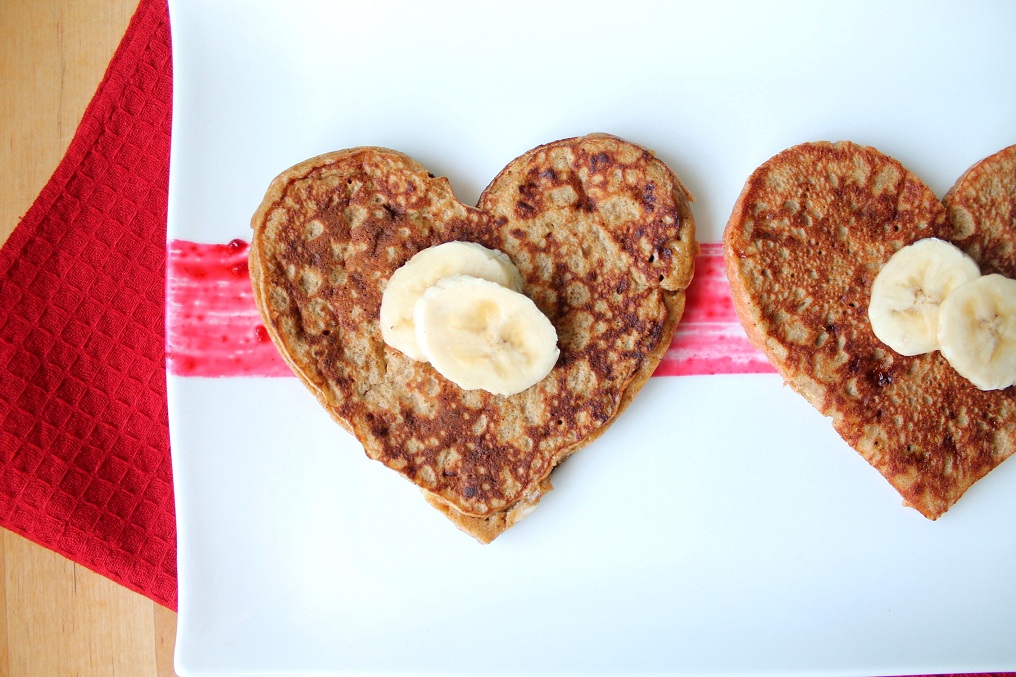 To make these heart shaped pancakes, all you need are metal cookie cutters (not plastic!).  If that is all you have, then cook the pancakes like normal and use the plastic cutters to create heart shapes in the cooked pancakes.
3 Ingredient Banana Pancakes
2 over ripe bananas, mashed
2 eggs
1/2 cup almond butter or peanut butter
dash of cinnamon (opt)
Whisk together all ingredients.
Cook on a greased griddle or pan on low-medium heat.  For heart shaped pancakes, simply place cookie cutter directly on pan and fill with pancake batter.  Leave cutter on until it is mostly cooked.  Gently remove cookie cutter and flip pancake.
Serve with fresh banana slices, walnuts and warm honey syrup.
Be sure to check back soon, I'll be sharing my Molten Chocolate Lava Cake recipe and other romantic dinner ideas!
---
---