Gluten Free Lemon Cupcakes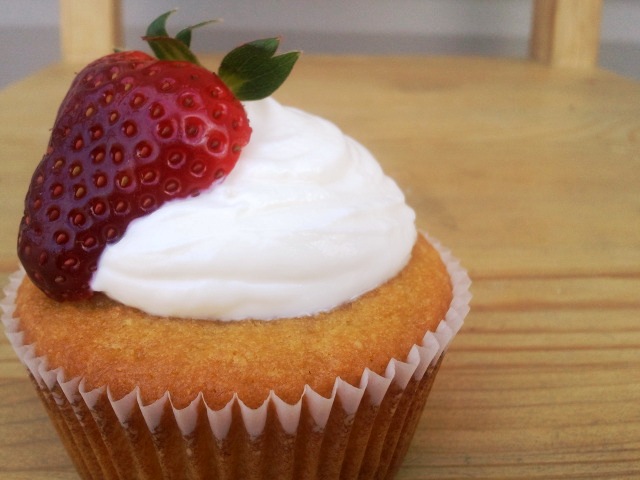 My latest obsession: lemons, lemons, lemons.  They are so flavorful and fresh, I have been putting them in just about everything lately, so why not cupcakes?
Gluten Free Lemon Cupcakes
1/2 cup butter, melted
1/2 cup honey
6 eggs
1/2 cup almond flour, packed
1/2 cup coconut flour, packed
1 teaspoon baking soda
zest and juice of one lemon
Preheat oven to 325.
Whisk together melted butter, honey and eggs.
Stir in dry ingredients.
Add zest and lemon juice.  Whisk until combined.
Scoop into 12 lined cupcake tins.  Bake for 20-25 minutes, until they test clean with toothpick.
Cool and frost with Vanilla Yogurt Frosting.  Top with fresh berries and additional lemon zest if desired.
*for an even more lemony surprise, fill the center of each cupcake with lemon curd.
---
---