delicious gluten free chicken burgers
I'm not sure about you, but chicken is a staple in my diet.  I am always looking for ways to "reinvent" the chicken.  It's texture and flavor lends itself easily to different cooking styles and spices.  These gf chicken burgers are super easy to put together and are very tasty.  My children ask for these all the time!  Who needs boring beef burgers when you have these??  They also freeze well, once shaped into patties and are a great thing for a last minute lunch or dinner. Serve on your favorite gf bread, or I find that they stand on their own pretty well, served atop a salad.  They are pictured here with my gf red pepper mayo.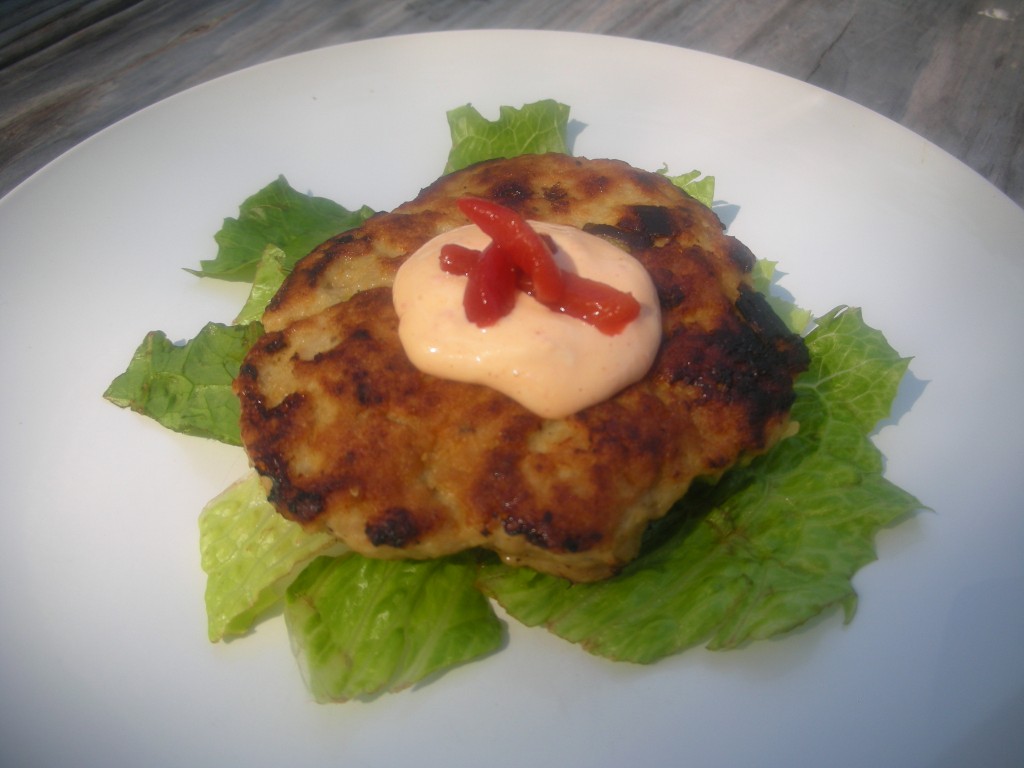 gluten free chicken burgers
2 lbs ground chicken
1/2 cup chopped scallions
4 cloves of garlic, minced
1/4 teaspoon paprika
1/4 teaspoon cumin
2 teaspoons kosher salt
1 teaspoon pepper
1/2 cup almond flour
1 egg
Combine all ingredients ( works best with hands)
Shape into patties (will be sticky, wet hands with water before shaping each one)
Heat pan, add a little olive oil.
Pan fry until done.  About 3-5 on each side, depending on thickness of patty.
*yields 10-12 burgers
---
---