Three Cheese Tomato Pie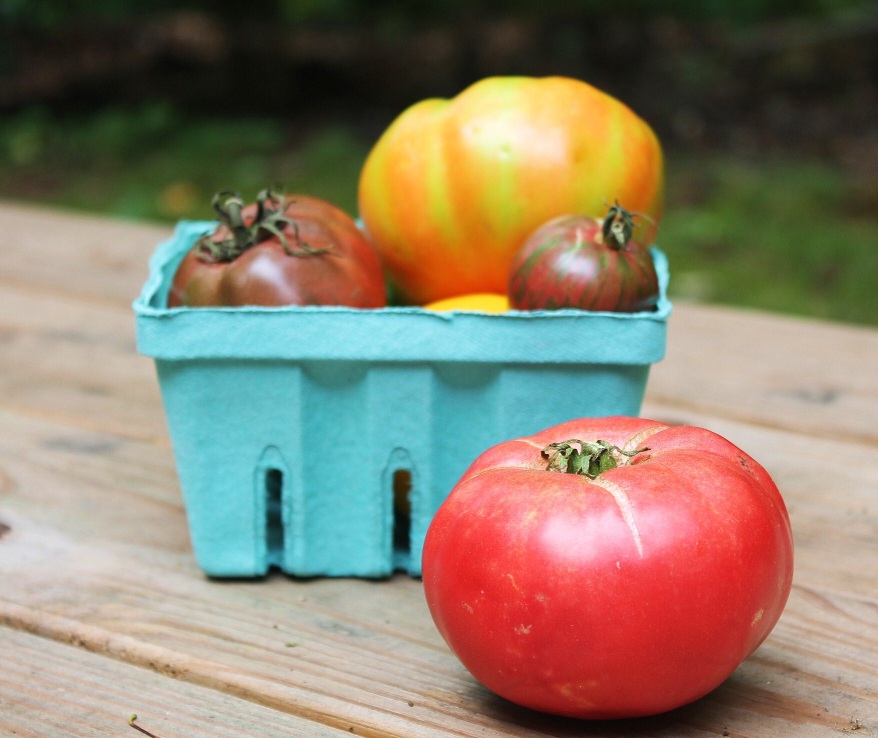 Tomatoes are rich in antioxidants, loaded with vitamin C and beta-carotene. I try to take full advantage of their freshness during the peak of their season!  So many varieties and colors are available, aren't they gorgeous!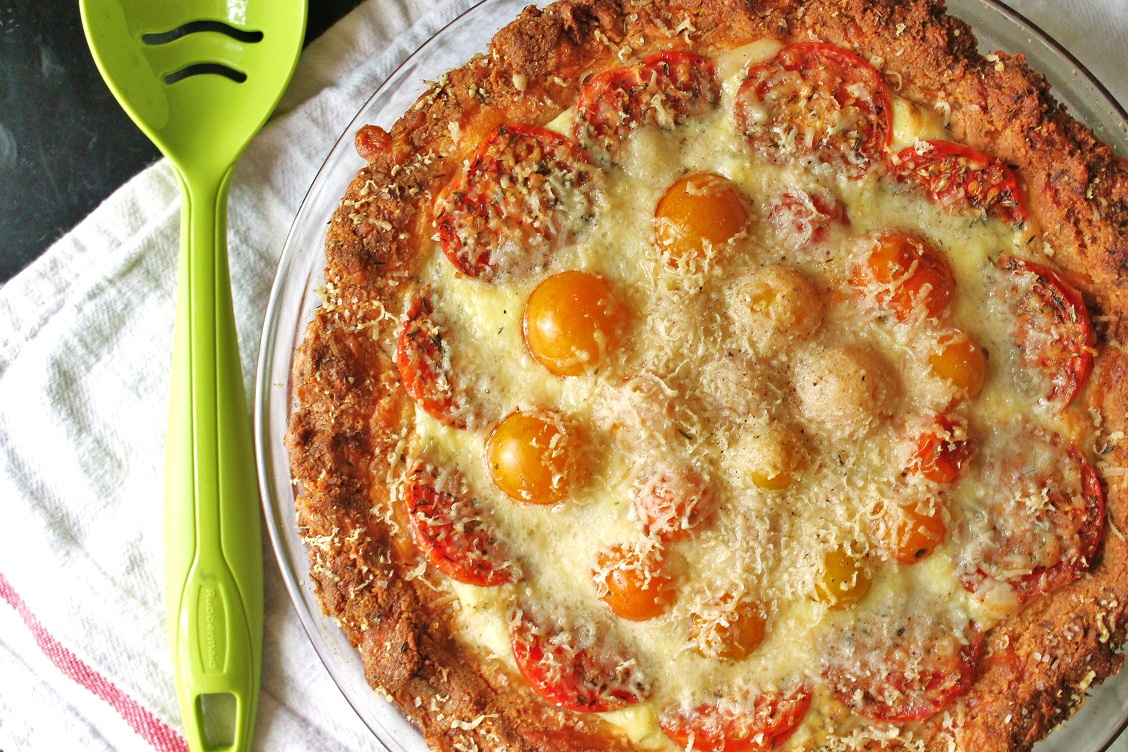 I have been receiving the most beautiful and tasty tomatoes in my CSA bag each week.  This pie, which originally I had intended to be a tart came to my mind a few weeks ago.  However, my tart pan is still packed away since the move, so I had to make due with what I had on hand.  It's a cross between a deep dish pizza and savory pie.  The crust is none other than my cheddar biscuit recipe and it's filled with ripe tomatoes, feta, herbs, garlic and topped with parmesan.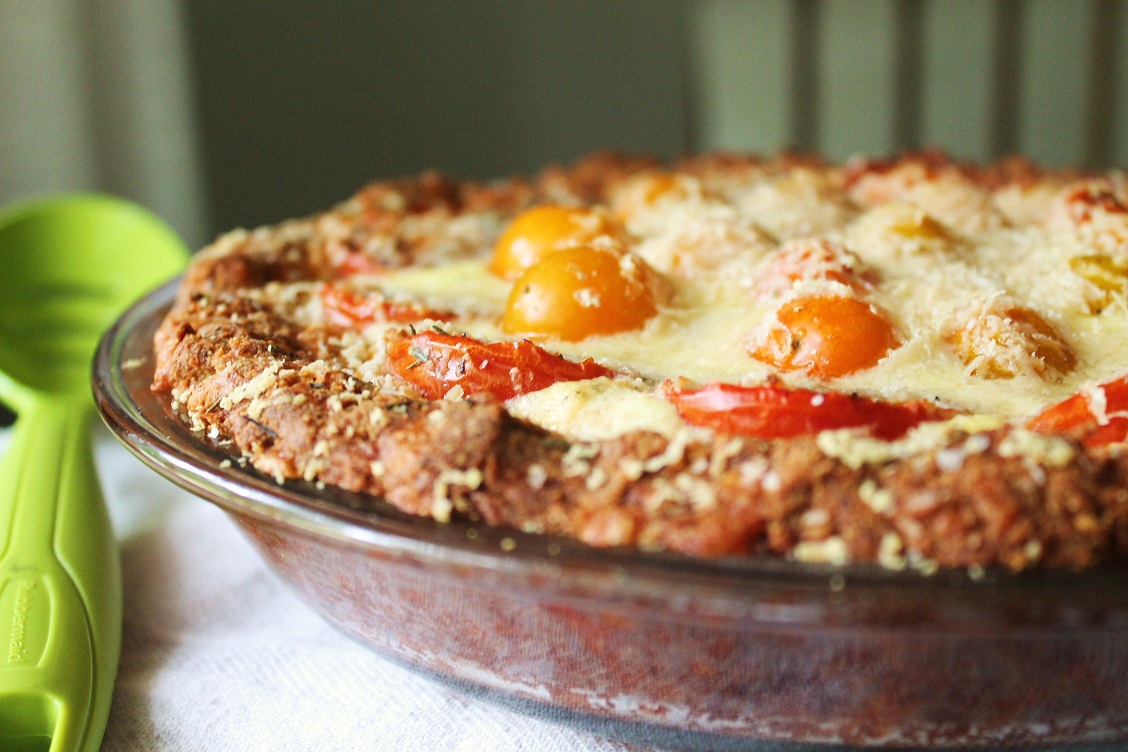 Three Cheese Tomato Pie
For the crust:  1 recipe cheddar biscuit (<—-  click here for recipe)
For the filling:
1 egg
4 oz feta cheese
2 tablespoons mayo or greek yogurt
1 garlic clove, minced
1 lb tomatoes, small leave whole, large, cut into slices
1 sprig thyme, leaves removed from stem.
1/2 cup parmesan cheese
salt and pepper
Preheat oven to 325.
Prepare crust by following the cheddar sage biscuit recipe (I omit the sage for this particular dish).  Press raw dough into a 9 inch pie plate.  Set aside.
Stir together egg, feta, mayo and garlic.  Pour into crust.
Arrange tomatoes on top of egg mixture.  Season well with salt and pepper.
Sprinkle with parmesan cheese and thyme leaves.
Bake at 325 for 50-60 minutes.  (if it gets too dark during baking, turn down to 300 halfway thru cooking time).
Allow to cool slightly before serving.
---
---