Festive Fruit Bars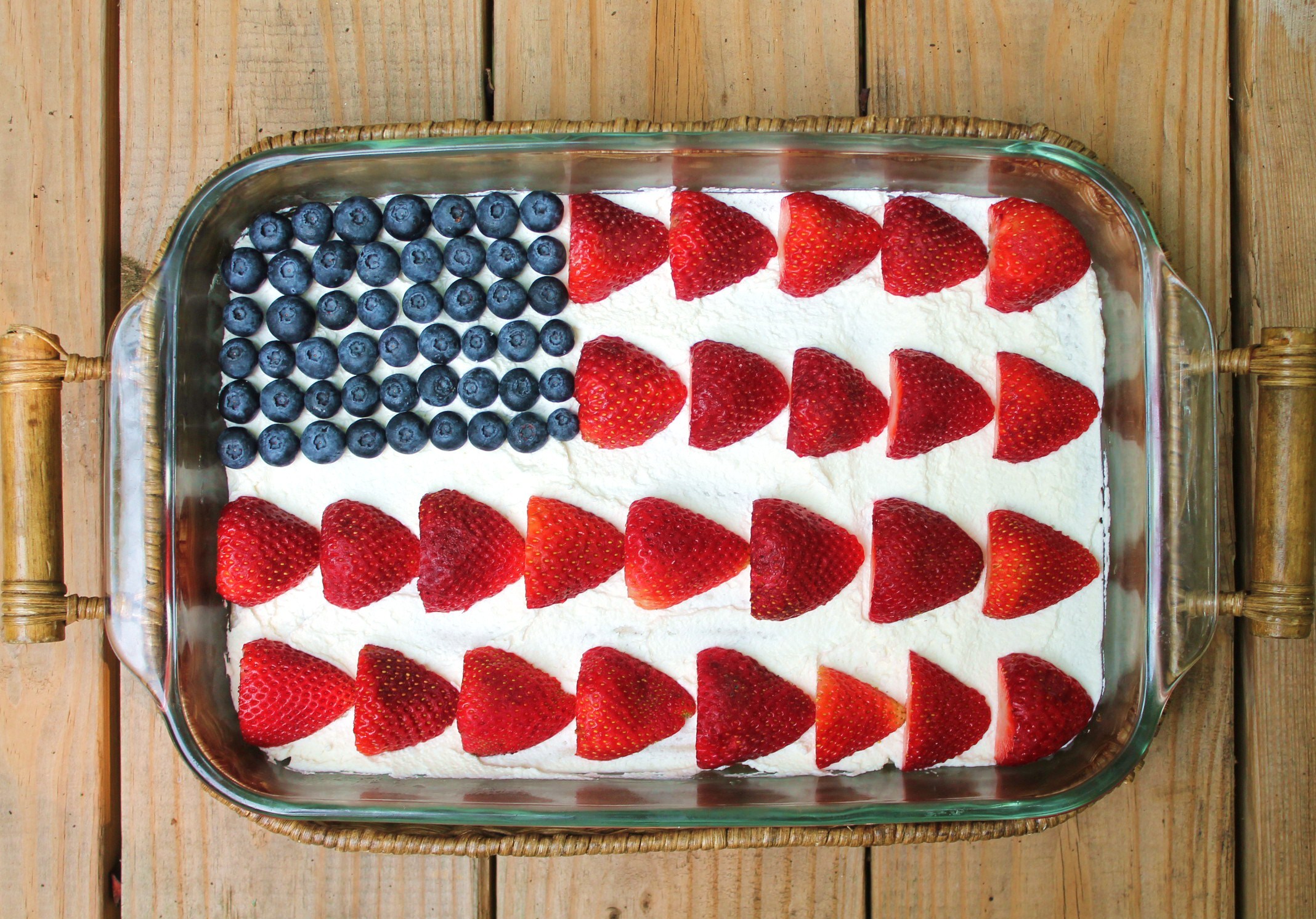 I just wanted to apologize for posting this recipe so late, hopefully some of you will still be able to make them for your 4th of July festivities! We have been without power since Friday due to the crazy storms that came thru the DC/MD/VA area. So it's been a bit hectic here, but now with the generator hooked up we are functioning a bit better in our home. I finally have a quick minute to post these delicious fruit bars. I tried them out on the family and some friends last weekend and the tray was gone within minutes!
These fruit bars are quick and easy to make, not to mention gluten and dairy free! At the bottom of the post I will post a few different variations for the filling.
Festive Fruit Bars
Preheat oven to 350.
Prepare crust in a 9×13 dish and bake for 12-15 minutes until golden brown.  Set aside to cool.
Prepare vanilla pudding in high powered blender and pour into prepared crust.  Refrigerate until set.
Decorate with berries.  Only use bananas if it will be served right away.
Keep cold until serving.  Cut and enjoy!  Serve with extra berries on the side.
I just wanted to clarify that there no actual graham crackers in this recipe.  The idea was to re – create the texture and flavor of a traditional graham cracker crust (pre gluten free days…)  and make a simple and healthy alternative without have to buy expensive gluten free products.
4 tablespoons melted butter or 5 tablespoons coconut oil
2 tablespoons honey
1 1/2 cups almond flour, firmly packed
1/2 teaspoon kosher salt
1 teaspoon cinnamon
Combine all ingredients and press firmly into greased baking dish.
Continue with directions listed above.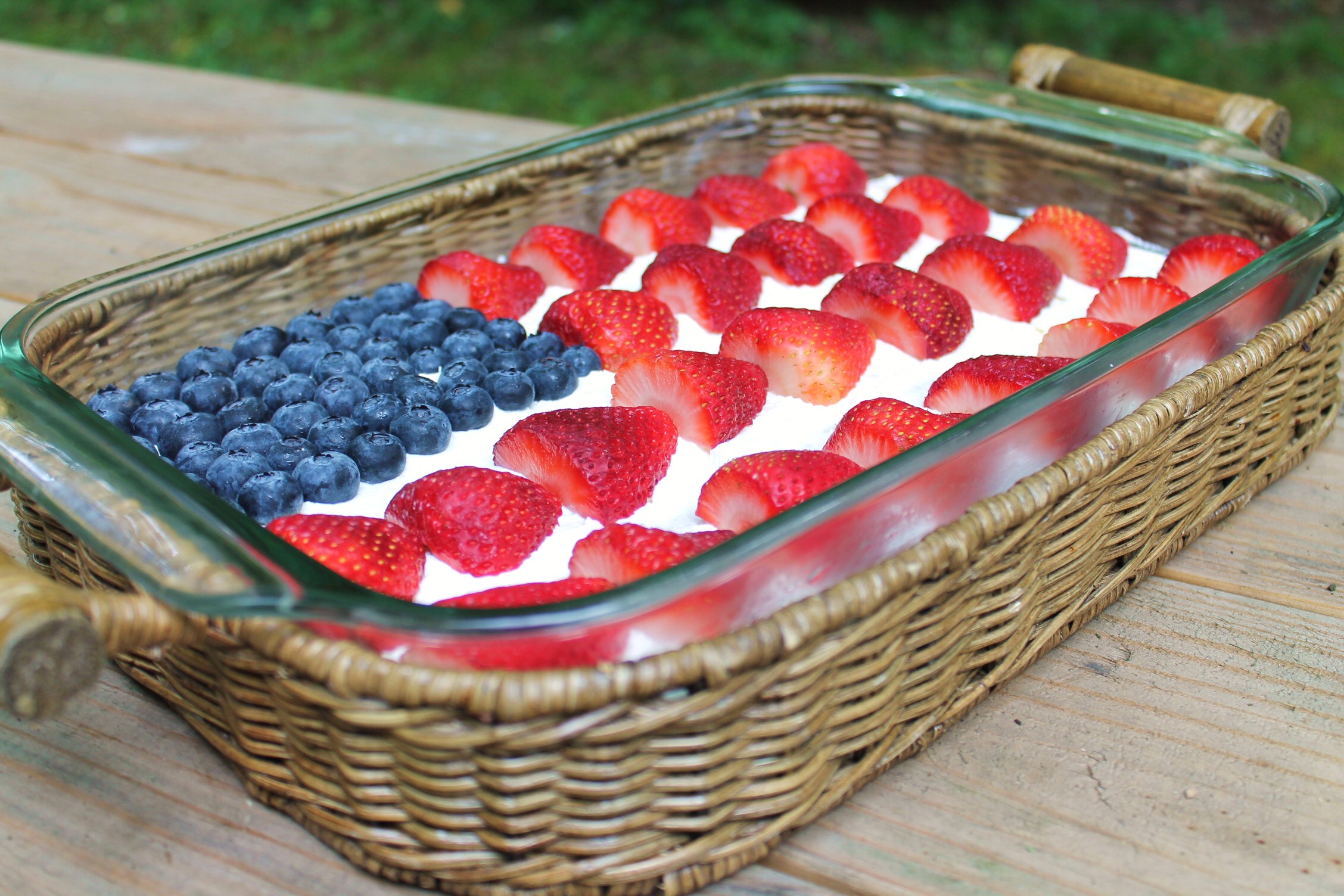 I have a confession to make, the vanilla pudding wasn't quite "white" enough for me, so for the photo I added a thin layer of whipped cream over the pudding.  Obviously, you can do the same or omit it, it will still taste equally delicious.  I also thought about it later about adding the bananas as the white stripes in the flag. Either way, just make due with the ingredients you have on hand or can tolerate.  If you can't do nuts, you can replace the pudding with Vanilla Yogurt Frosting or use your favorite pudding recipe if you can have dairy.
Stay cool and enjoy your 4th of July parties!!
Here are a few of my other favorite festive desserts:
---
---