Gluten Free Strawberry Ginger Muffins
These berry breakfast treats are unique, in that I use freeze dried strawberries.  You might be wondering why, or think that is really bizarre… but you will find that it brings a different texture and flavor.  Freeze dried fruits are readily available at any health food store.  They make a great snack or crunchy addition to yogurt as well.  Sometimes you find that berries can add too much moisture to muffins, so these are the perfect solution.  The addition of ginger gives an extra kick of flavor that takes these gf muffins to the next level!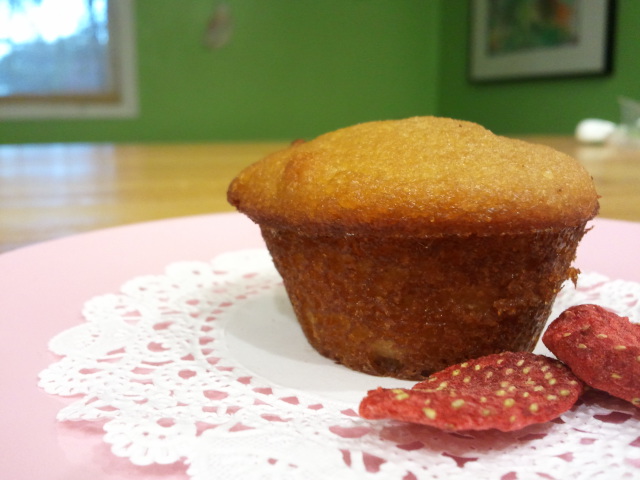 Gluten Free Strawberry Ginger Muffins
5 eggs
1/2 cup butter, melted
1/2 cup honey
1 tablespoon lemon juice
1/2 cup almond flour, packed
1/3 cup coconut flour, packed
1/2 teaspoon baking soda
1/2 teaspoon ginger
1 cup freeze dried strawberries
Preheat oven to 325.
Whisk together eggs, butter, lemon juice and honey.
Add flours, baking soda and ginger. Whisk to combine until all lumps are out.
Fold in freeze dried strawberries.
Scoop into greased muffins tins 3/4 full.
Bakes for 20 minutes or until toothpick inserted comes out clean.
yields 1 dozen muffins or 2 dozen mini muffins
---
---