Gluten Free Roasted Pumpkin Seeds
One of my favorite parts of the pumpkin…. the seeds!  Please don't throw these little treats out….  Take the time to go thru and separate all of the seeds from the membrane.  I know it's annoying, but maybe assign whoever finishes carving their pumpkins first… It's definitely worth your time.  There are a ton of extra seasonings and stuff you could add to personalize them to your tastesbuds.  Here is the basic cooking method to start with.  The key to perfect seeds is low and slow!  You don't want to end up with a big chewy mess.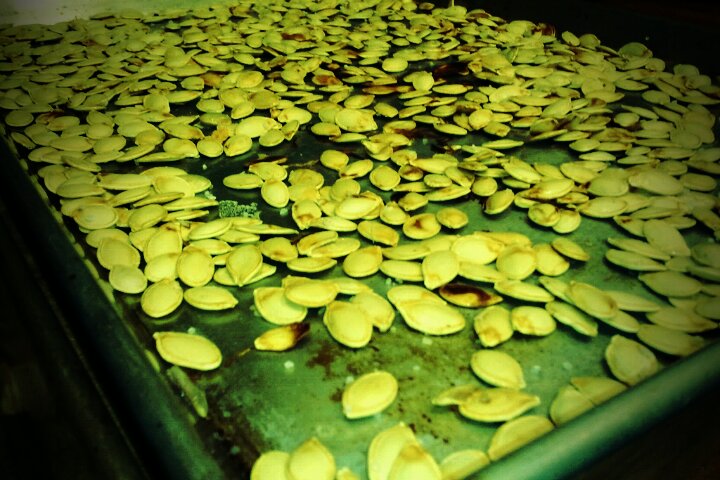 Remove seeds from membrane.
Rinse them thoroughly.
Pat them dry.
Toss in olive oil.
Season heavily with sea salt. (or desired seasonsings)
Bake at 250 for 2-3hrs until they are nice, dried out and crispy!
---
---