Gluten Free Fudge Brownies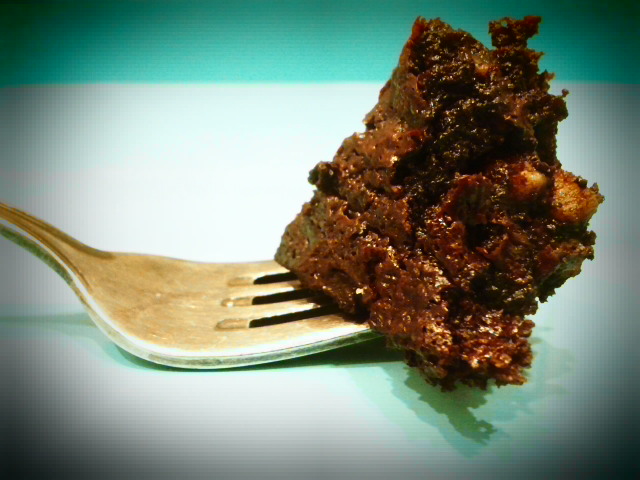 These are by no means healthy.  But what brownies are?  They shouldn't be! They are a comfort food.  These remind me of my favorite non-gluten free brownies by Barefoot Contessa.  They are great served hot right out of the oven with a big scoop of icecream.  They are melt in your mouth gooey goodness. But interestingly enough, my favorite way to eat them is chilled, right out of the fridge or even freezer…the texture becomes more like fudge, rich and decadent.  I also like to make this in mini muffin tins, like brownie bites, and keep a stash of them in the freezer.  They have become my favorite midnight snack…. and after you try them, they might become yours too….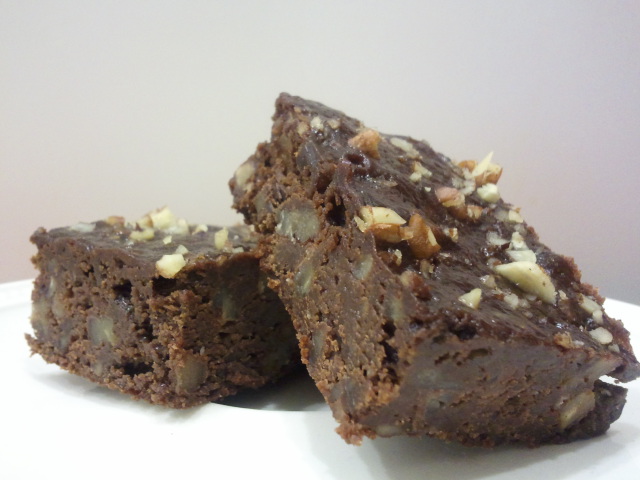 Gluten Free Fudge Brownies
1/2 cup butter
2 oz unsweetened chocolate
1/2 cup honey
1 egg
1 teaspoon vanilla
2 tablespoons coconut flour, packed
dash of salt
1/2 teaspoon baking soda
3/4 cup nuts (I prefer pecans or walnuts), chopped
1/2 cup chocolate, roughly chopped
Preheat oven to 350.
Melt butter and chocolate together.
Add honey to bring down temperature before adding the egg.
Whisk in egg.
Add coconut flour, salt and baking soda. Combine.
Fold in nuts and chocolate chips.
Pour into a greased 8×8 baking dish.
Bake at 350 for 20-25 minutes.  Do not overbake.
these brownies they cut best when they are cold
can easily be a nut free brownie by omitting the nuts
for cake-like brownies, simply add one more egg
Looking for a thicker brownie recipe?  Try these!
---
---