Gluten Free Pumpkin Muffins
This is a simple pumpkin muffin base.  I have them pictured below with chocolate chips, but you could easily add your favorite nuts as well.  I prefer not to use cupcake liners, as I like the texture on the outside to have a slight crunch and the center to stay very moist.  The mini-size muffins are a hit with the kids!
I like to sprinkle the chocolate chips or nuts on top as opposed to stirring into the batter.  That way you can make both kinds and please everyone :)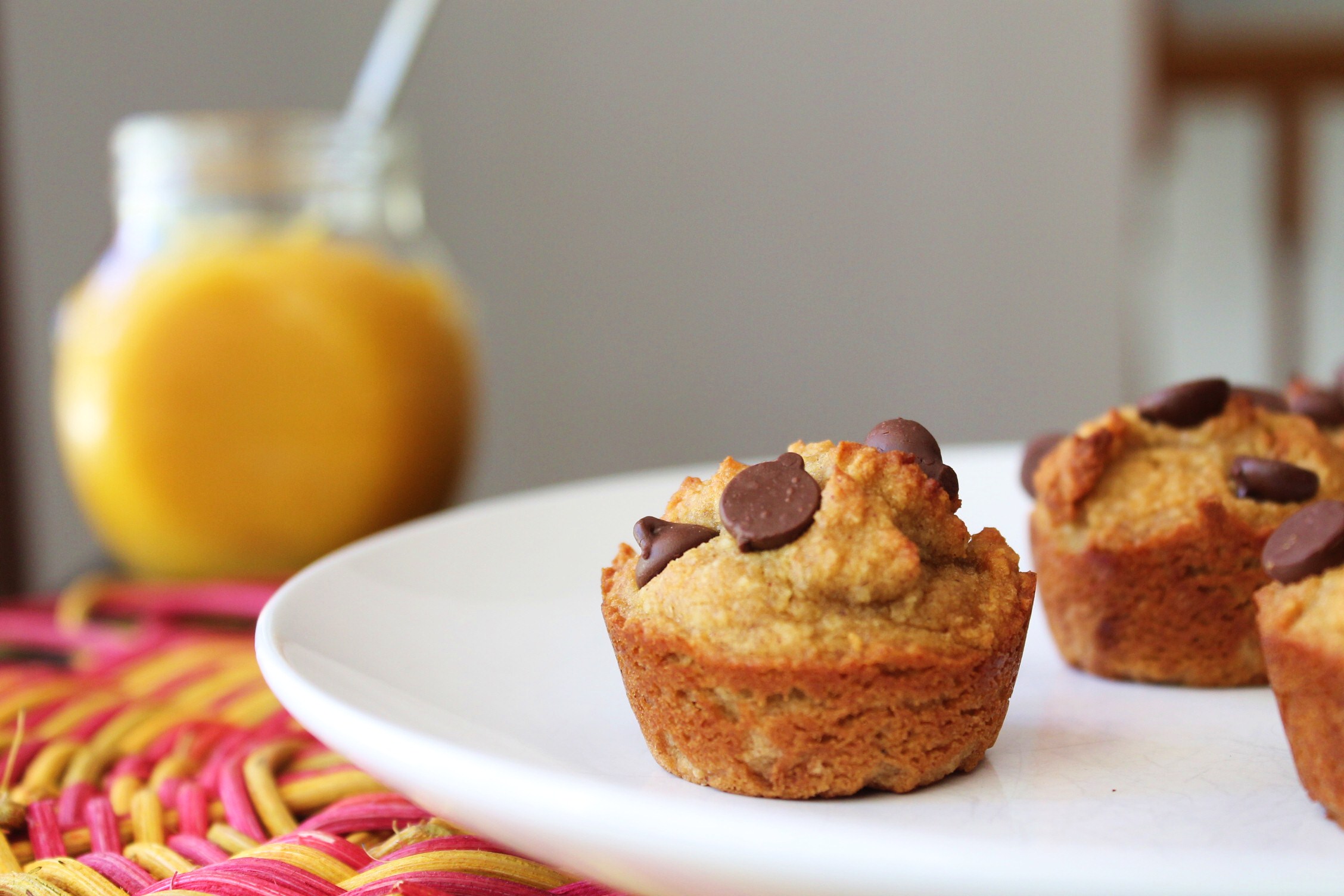 Gluten Free Pumpkin Muffins
1 cup pumpkin puree

1/2 cup honey
1/2 cup melted butter or coconut oil
4 eggs
1/3 cup coconut flour, packed
1 cup almond flour, packed
1/2 teaspoon salt
1/2 teaspoon baking soda
1 1/2 teaspoon cinnamon
1/4 teaspoon ginger
1/4 teaspoon nutmeg
1/2 cup chocolate chips (optional)
1/2 cup nuts (optional)
Preheat oven to 325.
Whisk together all wet ingredients.
Add the dry ingredients and whisk until thoroughly combined.
Fold in chocolate chips/nuts (or sprinkle on top before baking.)
Fill muffin tins almost to top.
Bake for 20-30 minutes depending on size, or when toothpick inserted comes out clean.
*will last longer stored in the fridge, also freezes well.
---
---