Gluten Free Pie Crust
This is a basic gf buttery, flaky pie crust that is easy to prepare.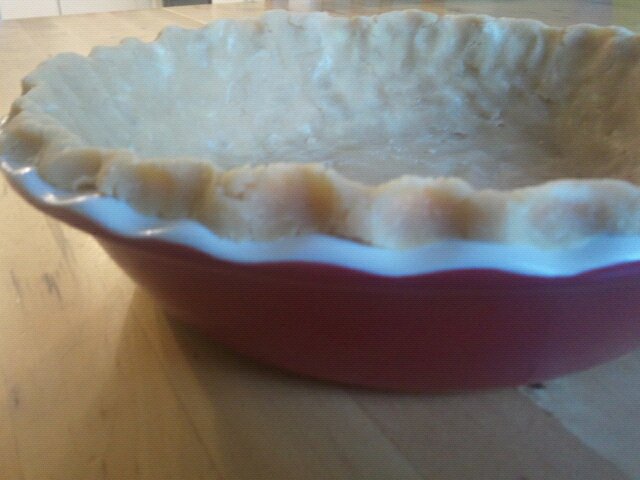 Gluten Free Pie Crust
1/2 cup butter, chopped and cold
1 cup almond flour, packed
1/3 cup coconut flour, packed
1/2 teaspoon salt
2-3 tablespoons water, ice cold
***for sweetnened version add 2 tablespoons honey
Combine butter, flours and salt with a pastry blender or food processor.
Slowly add in water, until dough forms into ball.
Flatten into disk, wrap and refridgerate for at least 1 hr.
Roll out and place in pie dish. It's ok if it is crumbly or falls apart, just push back together.
Place back in fridge and chill before baking to ensure it will keeps its shape.
Bake in a preheated oven at 325.
*please be aware that almond flour browns quicker than most, so use a pie crust shield if you have one, or tented tin foil works just as well.
*yields 1 9in pie crust, regular or deep
---
---