No-Bake Pumpkin Cheesecake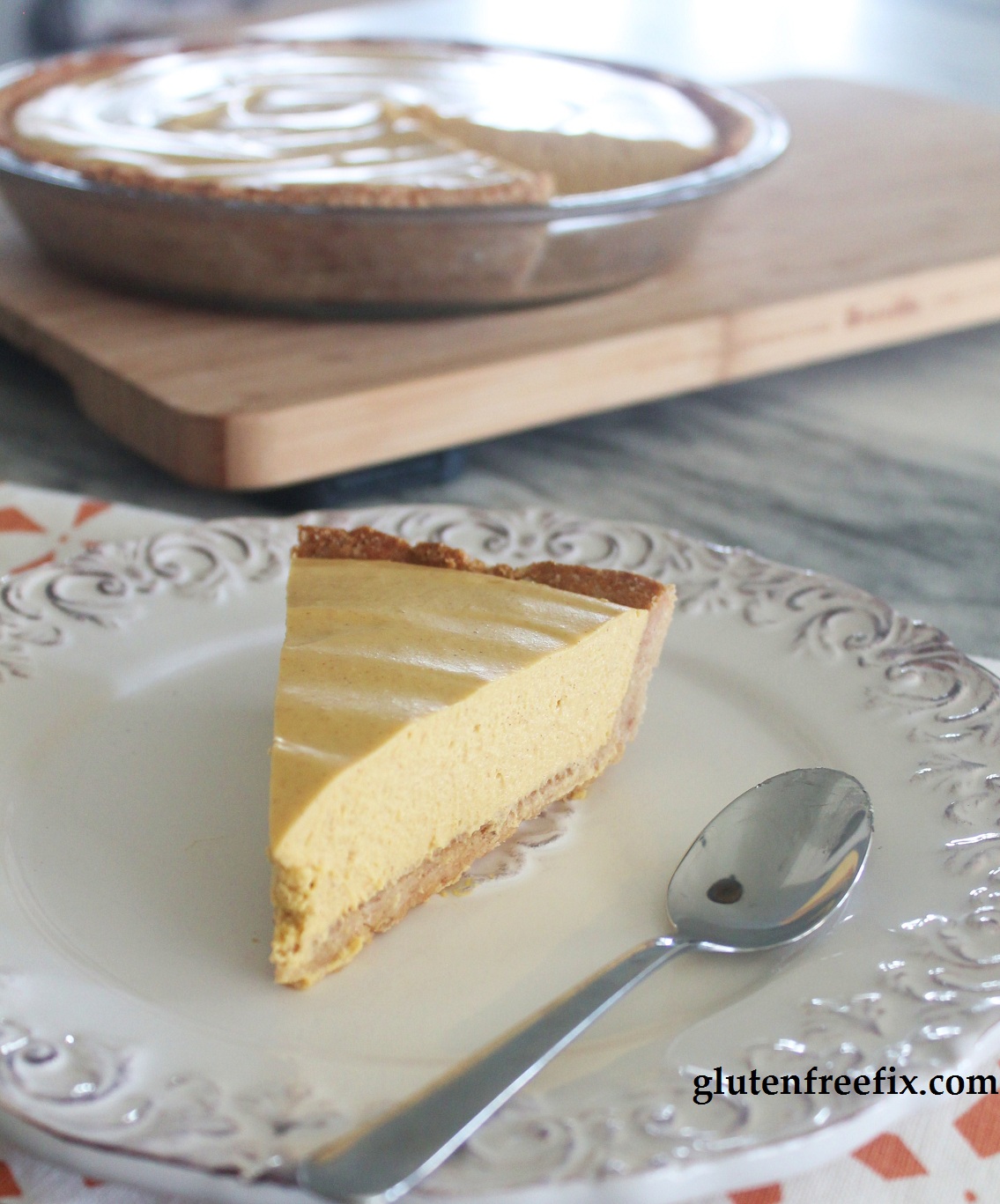 When shopping at Trader Joe's,  I saw them giving out samples of their pumpkin cheesecake.  I was surely sad that I couldn't try a bite.  So I came home, roasted a few pumpkins and decided to do some experimenting.  I was so pleased with my dairy free "cheesecake", that I made another one to try out on friends and family.  I got very positive feedback, even from my husband who is one tough critic.  This recipe is egg-free, dairy free, gluten free, grain free, and sugar free.  But not free of a creamy texture and bold flavors.
If you have not ventured into the world of cashews as a dairy replacement, I suggest you make this recipe.  I think you will be surprised at how much this really tastes like cheesecake.   You won't know unless you try!
Try it with your favorite gluten free pie shell or my Easy Graham Cracker Crust.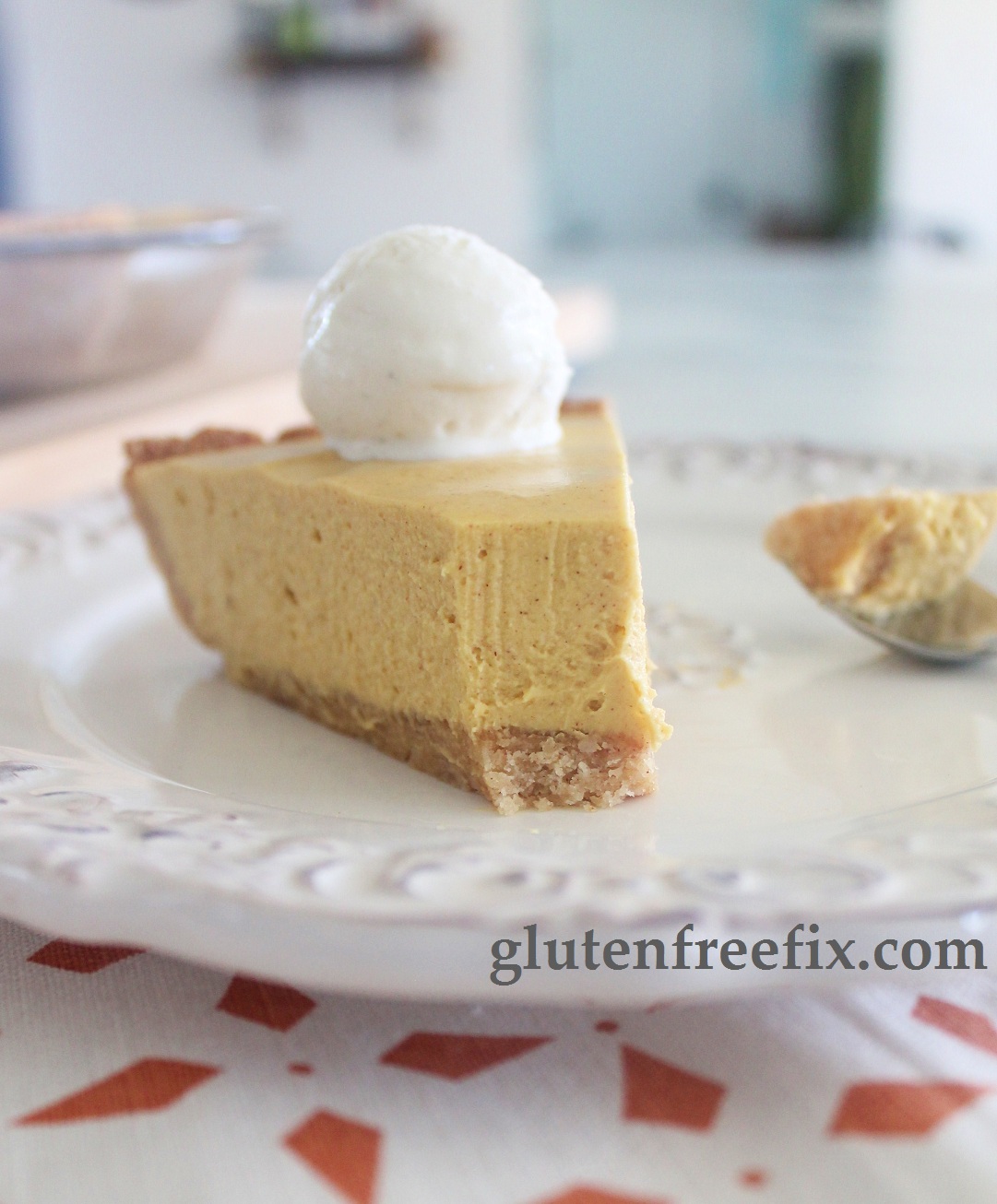 No-Bake Pumpkin Cheesecake
(Dairy Free)
1 1/2 cups pumpkin puree

1/2 cup honey
1 cup raw cashews, soaked overnight OR 3/4 cup firmly packed cashew meal and 1/3 cup water (if using cashew meal you do NOT have to soak over night, just add the cashew meal and water directly to the blender with the rest of the ingredients)
1/2 cup coconut oil
3 tablespoons lemon juice
1 1/2 teaspoons cinnamon
1 teaspoon vanilla
1 teaspoon ginger
1 teaspoon nutmeg
1 fully baked Easy Graham Cracker Crust
Combine all ingredients in a high powered blender.  Blend on high until smooth and creamy.
Pour mixture into fully baked crust.
Place in freezer to set (at least 2 hrs).
Keep in fridge until you are ready to serve.
*yields one 9 inch cheesecake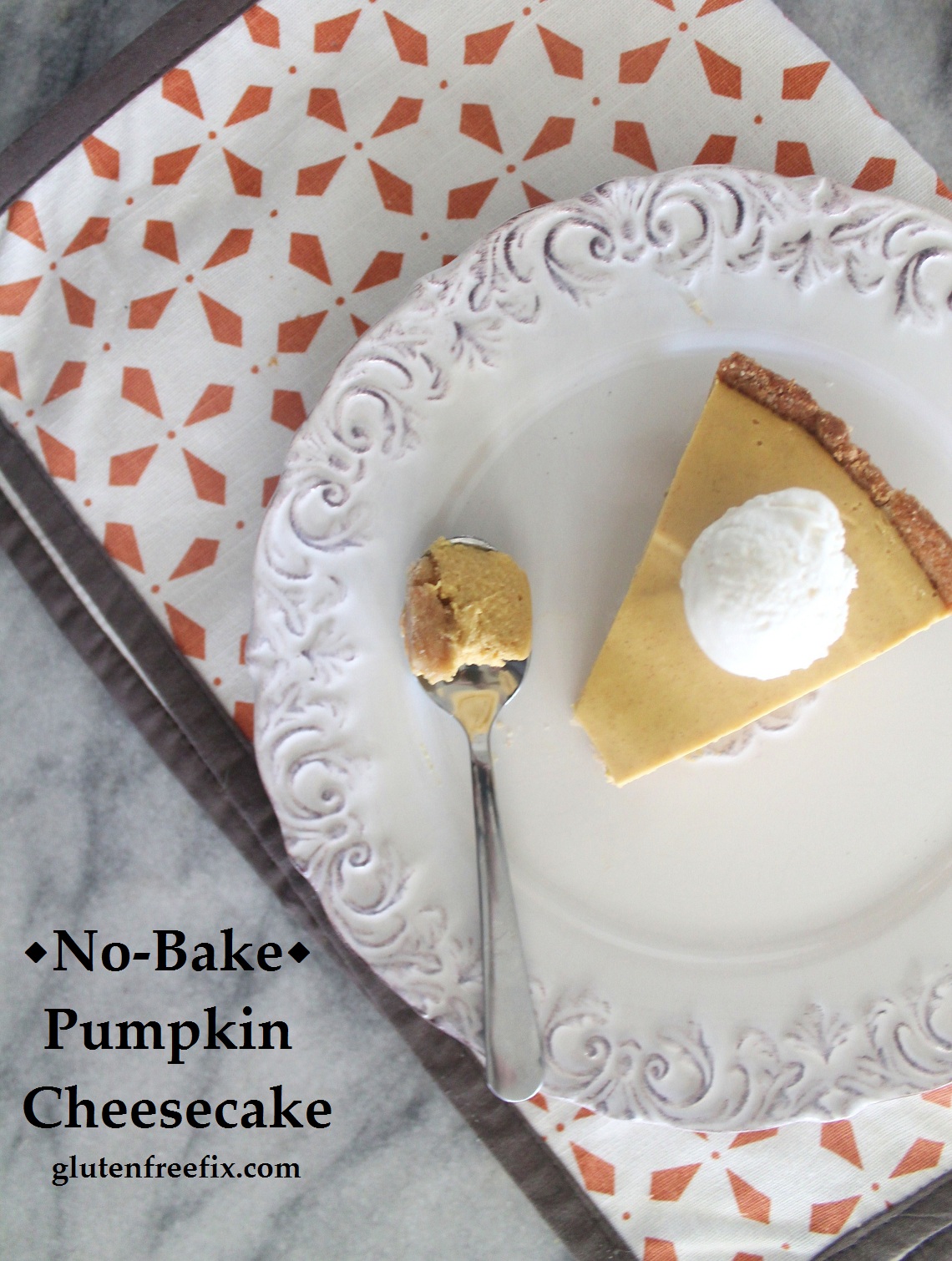 Another amazing thing about this cheesecake, is that you can store it in the freezer up to 1 month!  Place it in the fridge overnight to thaw and it will be ready to serve the next day!  Wouldn't it be nice to have some of your holiday baking done early?  Just a thought…
---
---