Are those mashed potatoes??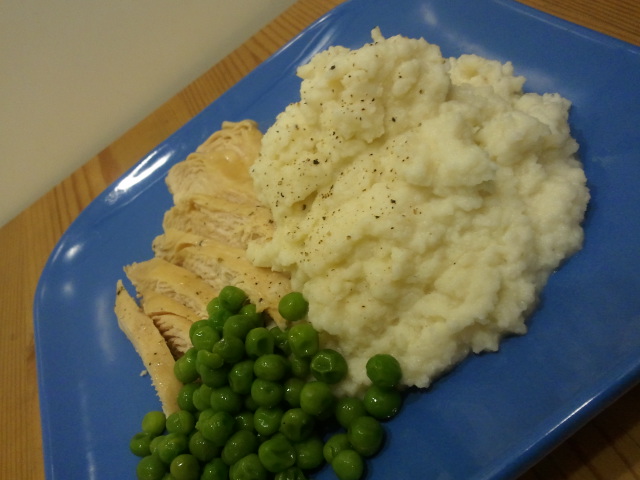 They sure look creamy and delicious…. but don't be fooled… it's another vegetable – cauliflower??  I will admit my kids have never been a fan of "white broccoli", as they like to call it.  But transformed into what appears to be mashed potatoes, I have pulled one over on them.  My advice for successfully replacing mashed potatoes with cauliflower mash, is treating them exact way you would your mashed potatoes.  Don't leave out the butter or sour cream!  By taking the potato out of the mix you are already eating a healthier alternative, so do not hold back on the flavors!  You can doctor them up any way you like. Here is my personal favorite recipe….
Gluten Free Cauliflower Mash
2 heads of cauliflower
4 tablespoons butter
2 cloves garlic, minced
1/2 cup yogurt (or sour cream)
salt and pepper
parmesan cheese
Peel leaves off of cauliflower, remove stem and cut into florets.
Steam cauliflower about 10-15 minutes, or until tender.
While cauliflower is cooking, brown the butter in a saucepan and briefly saute garlic. (do not burn garlic)
Place cooked cauliflower, butter and yogurt into food processor.  Mix until smooth.
Season with salt and pepper, to taste.
Stir in desired amount of freshly grated parmesan cheese.
*one of the necessities to this recipe is the food processor – it helps to ensure a very smooth and creamy end result.
---
---