Cheddar Sage Biscuits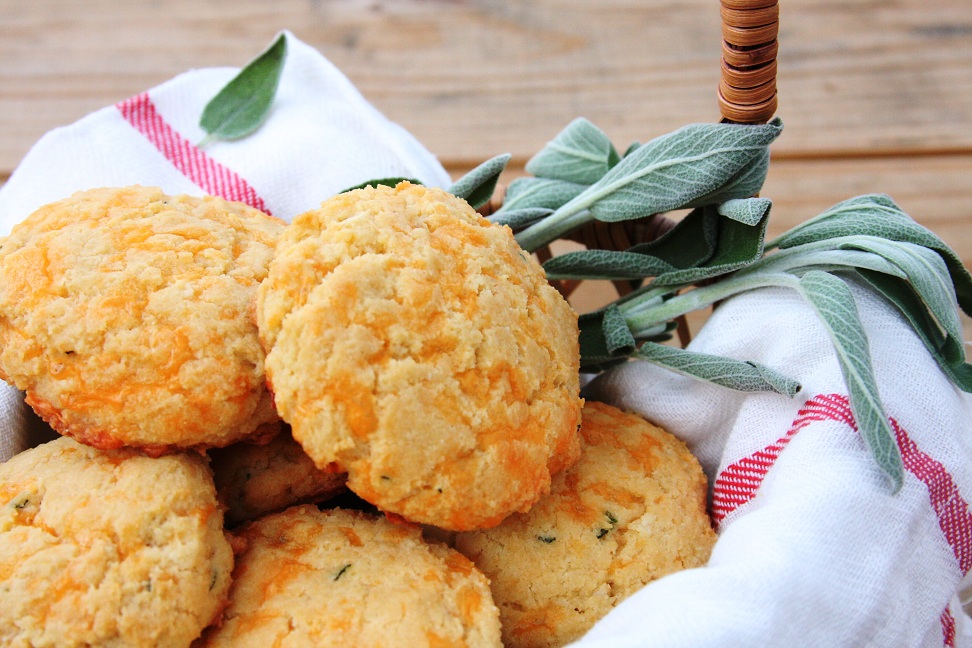 These are incredibly addictive and super simple to put together!  A basket of warm cheddar biscuits will compliment any meal.
Cheddar Sage Biscuits
2 eggs

1 cup shredded cheddar cheese
1/4 cup oil/melted butter
3/4 cup almond flour, packed
2 tablespoons coconut flour, packed
1/4 teaspoon salt
1/4 teaspoon baking soda
1 teaspoon chopped fresh sage
1 garlic clove, minced
Combine all ingredients well with a fork.
Scoop batter (I use a cupcake scoop size) or shape into 8 biscuits and place on a cookie sheet.  Press down slightly to flatten the biscuit tops.
Bake at 350 for 18-20 minutes, until golden brown.
Serve warm.
*not big on sage?  try it with another favorite herb, like thyme or rosemary….
For more Thanksgiving recipes, check out my inspiration board!
---
---