Cheesy Cauliflower Puree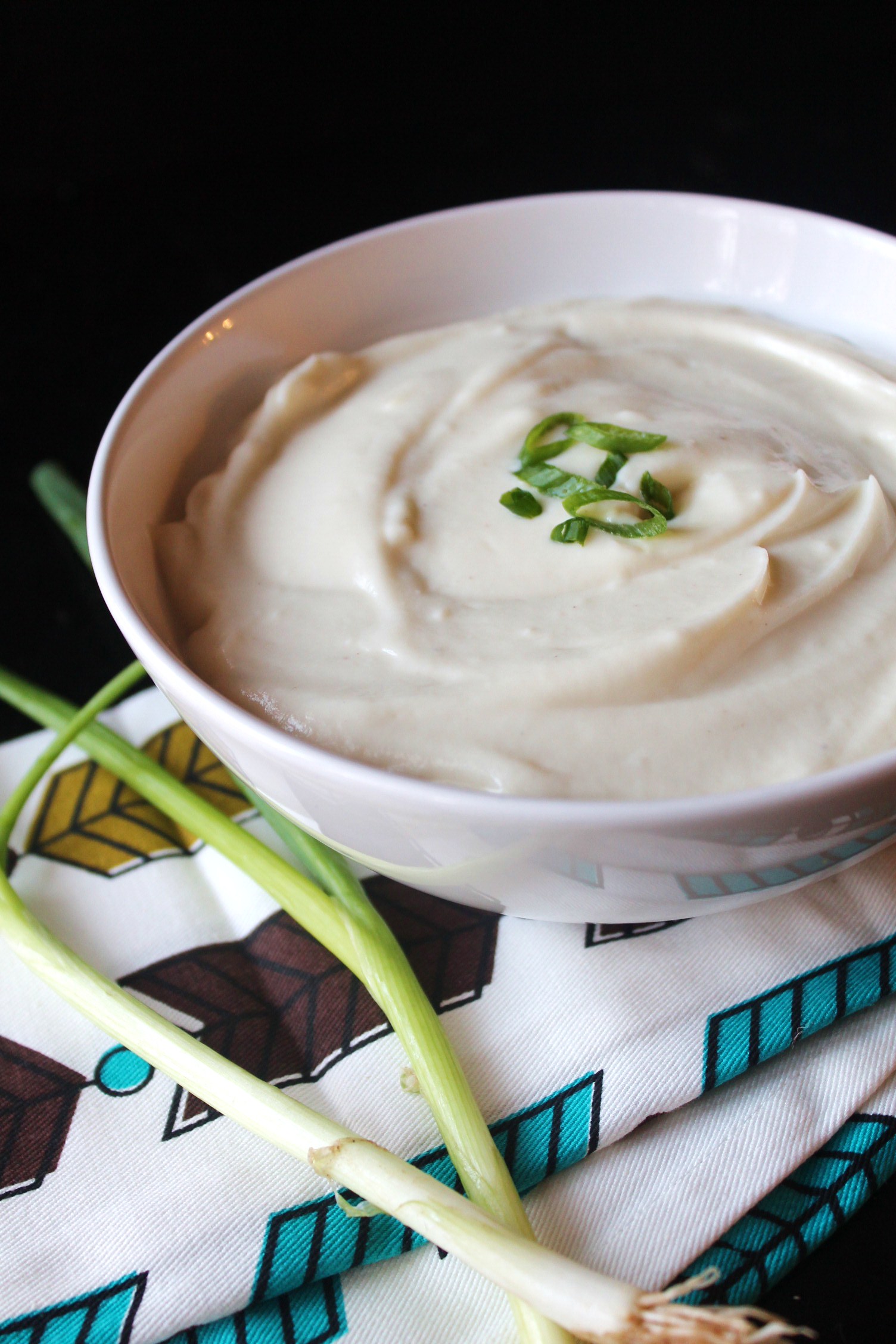 Cauliflower has become a common ingredient used my home.  It makes a wonderful replacement for rice and potatoes.  Obviously, if you just steam it and puree it, it's just going to taste like cauliflower.  That is why you must give it a little love….  and for me that is cheese…. and a little bit of butter :)
Cheesy Cauliflower Puree
*recipe yields 8 cups of puree, simply half the recipe for a smaller portion
2 heads of cauliflower, cut into florets
1/2 cup butter
3 cloves garlic, chopped
1/2 cup freshly grated parmesan cheese
1/2 cup freshly grated swiss cheese ( I like gruyer)
salt and pepper to taste
Steam the cauliflower florets for 12-15 minutes or until tender.
Place the butter and garlic in your food processor or blender (I use my Vitamix).
Add hot cauliflower in blender, you might have to do it in batches depending on the size of your machine.
Blend until creamy and smooth.
Add cheese.  Blend again until well incorporated.  I let the machine run for a few minutes to ensure a creamy and smooth puree.
Taste, season accordingly with salt and pepper.
*if you are concerned about a raw garlic taste, you can quickly saute it in some of the butter and then add it to your puree or steam it with your cauliflower.  obviously, this is not one of my dairy free recipes, but feel free to substitute with dairy free alternatives.  Texture and appearance may vary depending on the quality of your blender or food processor.
---
---