Beef Bourguignon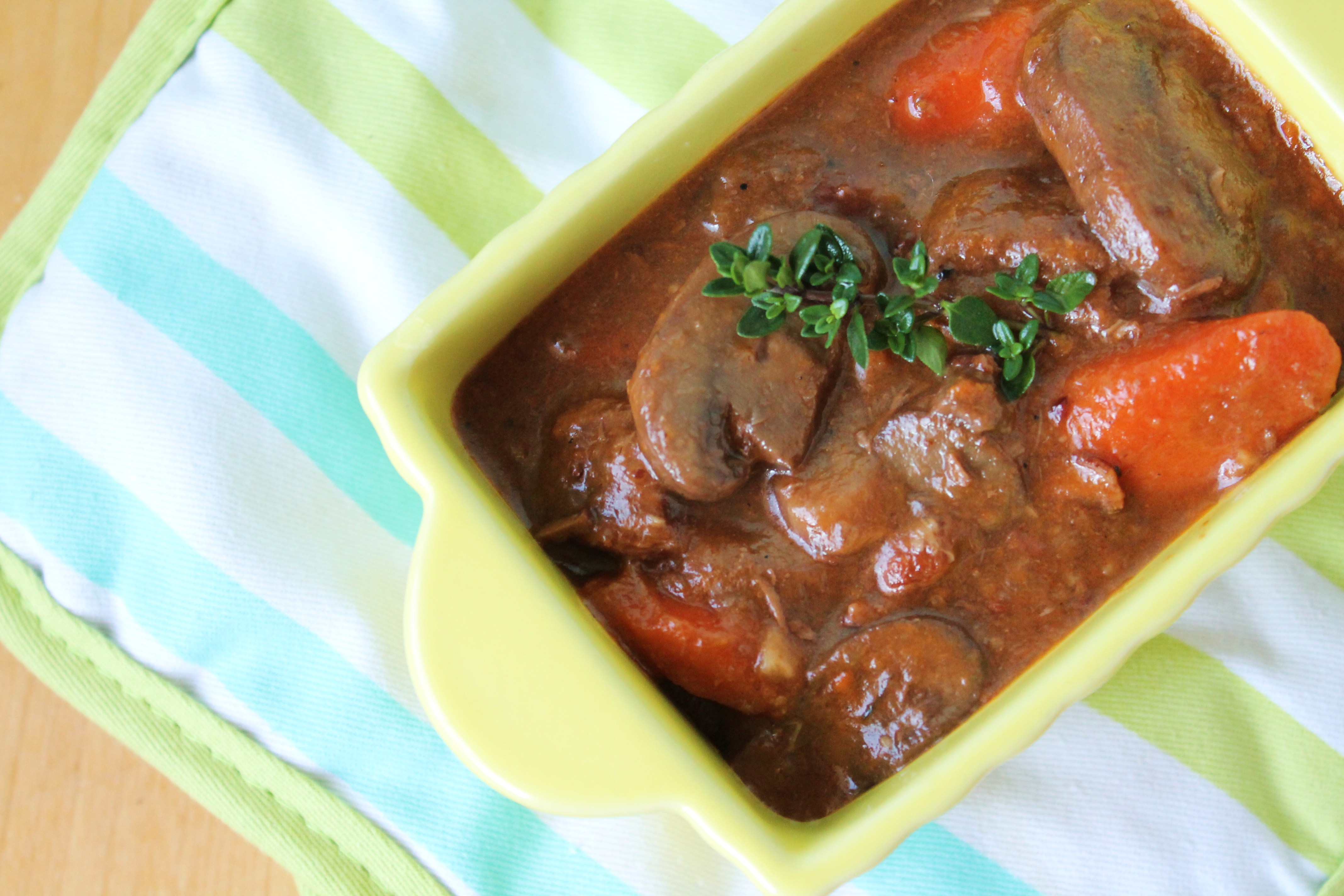 As much as I respect Julia Child and her culinary expertise…. I have modified her famous version of Beef Bourguignon.  Check it out!  It has the longest steps ever, no wonder people are intimidated to make this dish!  Don't worry, I have made a much easier version, which yields the same delicious results.  It's basically the same ingredients, but I have simplified the steps and made it a true one pot dish, more suitable to my cooking style.
Beef Bourguignon
8 oz bacon, chopped
3 lbs stewing beef, cubed
kosher salt
1 large sweet onion, chopped
1 lb carrots, sliced
5 cloves garlic, chopped
1 lb sliced mushrooms
2 tablespoons tomato paste
3 cups red wine
2 cups beef broth
1/2 teaspoon dried thyme or 1 teaspoon fresh
2 bay leaves
Heat a large dutch oven.  Cook bacon until crisp, then remove with a slotted spoon into a large bowl.
Season beef with kosher salt and saute in hot bacon grease.  Sear the meat in batches, and place browned beef in the bowl with cooked bacon.
Saute onions and carrots for 3 minutes.
Add garlic, cook for another minute until fragrant.
Add mushrooms and cook down for 5 minutes.
Return beef and bacon back to the pot.
Stir in tomato paste.
Add red wine, broth, thyme and bay leaves.  Bring to a boil.
Then turn burner down to low, cover dutch oven with lid and simmer for 3 hours or bake in an oven at 300.
Serve warm over cauliflower mash, gf noodles or with boiled potatoes (which is what is traditionally served with this dish).
*Check stew periodically during cooking time and give it a stir.  At the end of the 3 hours, if there is still alot of cooking liquid, I like to cook it on high and boil it down to cook off some of the liquid.  This makes the soup more flavorful and intense in flavor.  Do not add any salt until the very end.  You may not need to add any because of the salty bacon, broth and salted beef.  You can always add salt later, but you can't fix a salty dish.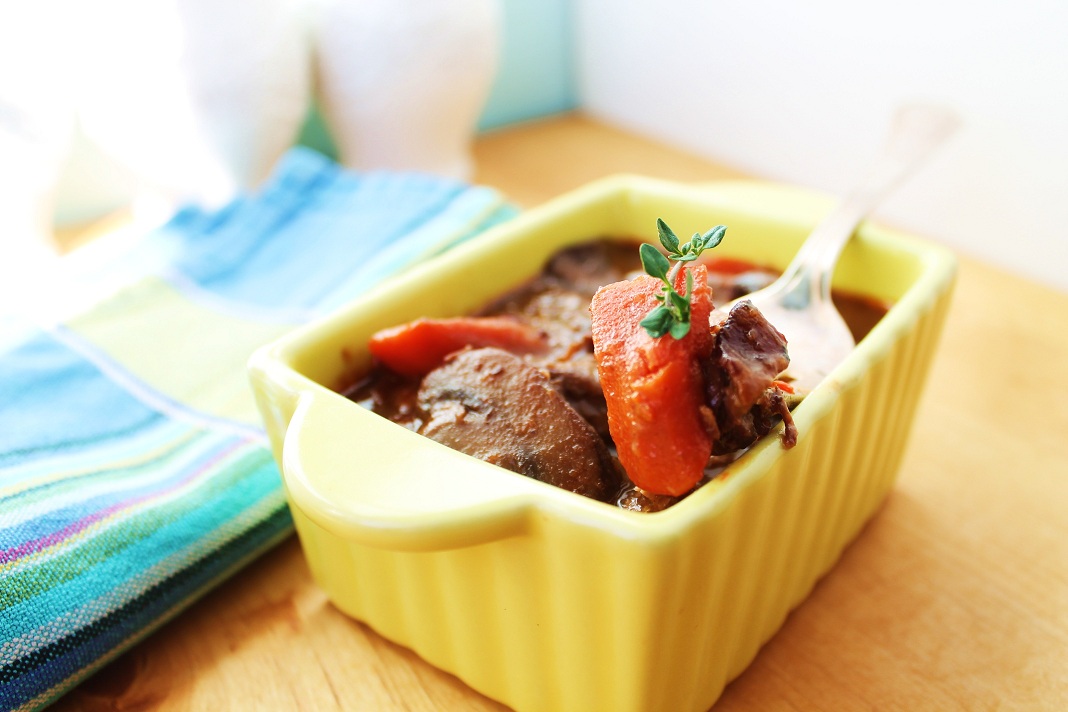 ---
---