Easy Caramel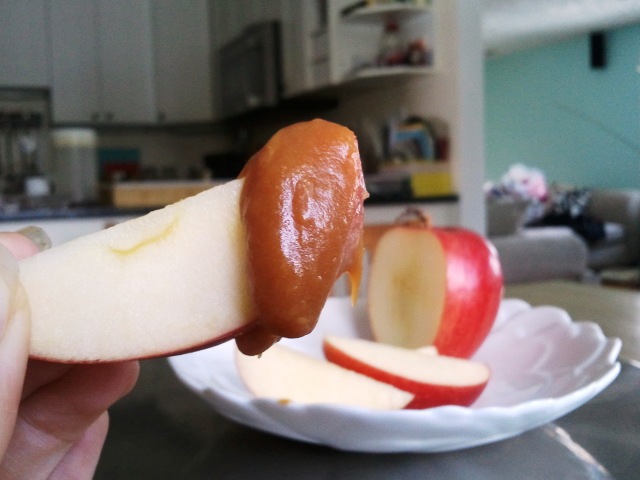 Ok, so this is NOT how I learned how to make caramel in Pastry School.  Cooking sugar can be quite tempermental and dangerous, just check out the burns on my hands from splattered hot sugar. Awesome.  And no, I'm not posting a picture of that, just use your imagination.
People are usually intimidated at the idea of making a caramel from scratch.  I remember as a kid, we always bought the individually wrapped caramels and melted them down to use as the caramel in any dessert we made.  I'm sure many of you can relate and have a recipe in your box that calls for them.  But today I am offering you a fool-proof caramel recipe that ANYONE can make.  No candy thermometer required, just an attentive pair of eyes.
Easy Caramel
1/2 cup of butter or coconut oil
1/2 cup of honey
1/2 cup of milk of choice  (coconut, nutmilk, or for the richest flavor use heavy cream or dairy free heavy cream)
In a heavy bottom saucepan, combine butter and honey.  Bring to a boil.
Continue to cook, stirring frequently until it turns a dark caramel color.  You want it to be slightly darker than what you want in the end.  Turn off burner.
Add milk (stand back, it will splatter!)  Stir to combine.
use immediately for a sauce application – to serve with a dessert or on icecream, etc.
let completely cool to room temperature and it will thicken as it stands-  makes a great dip for apples, filling for cakes, etc.
if you are making a sauce ahead of time and want it to remain that consistency, double the milk or simply re-warm before use.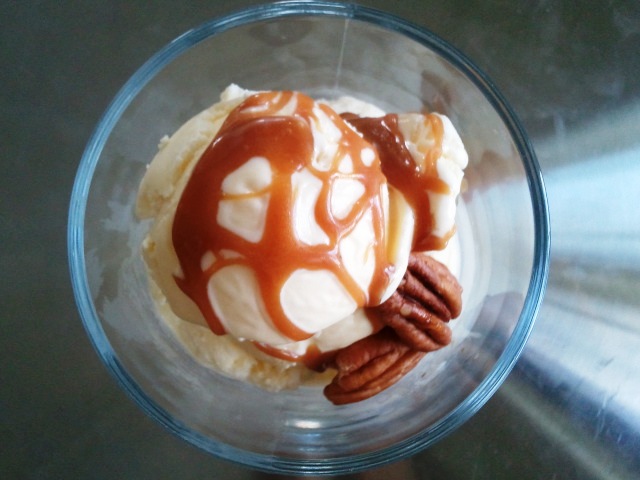 ---
---