Lentil Hummus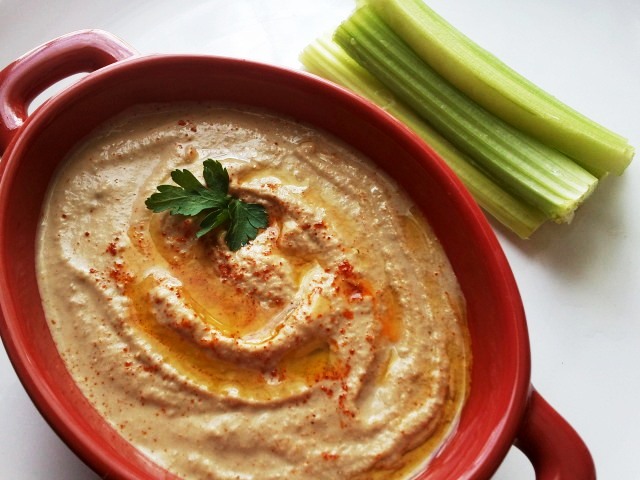 Hummus was always one of those things I purchased at the grocery store and never really thought to make myself.  But making it yourself has its advantages:  you have complete control of the ingredients, no added preservatives or things you can't pronounce and you just can't beat the fresh flavor of homemade hummus!
Most hummus that you see are made with chickpeas, but I had lentils on hand and decided to give it a whirl.  I was pleasantly surprised and will definitely keep using them.  Lentils require the least amount of soaking and cooking time.  Perfect for a last minute hummus.
Lentil Hummus
3 cups cooked lentils
5 cloves garlic, smashed
1/2 teaspoon cumin
1/2 teaspoon paprika
2 tablespoons tahini
juice of one lemon
1/2 cup olive oil
salt and pepper
Combine all ingredients in a food processor or blender.
Serve with fresh vegetables.
---
---