No Churn Vanilla Icecream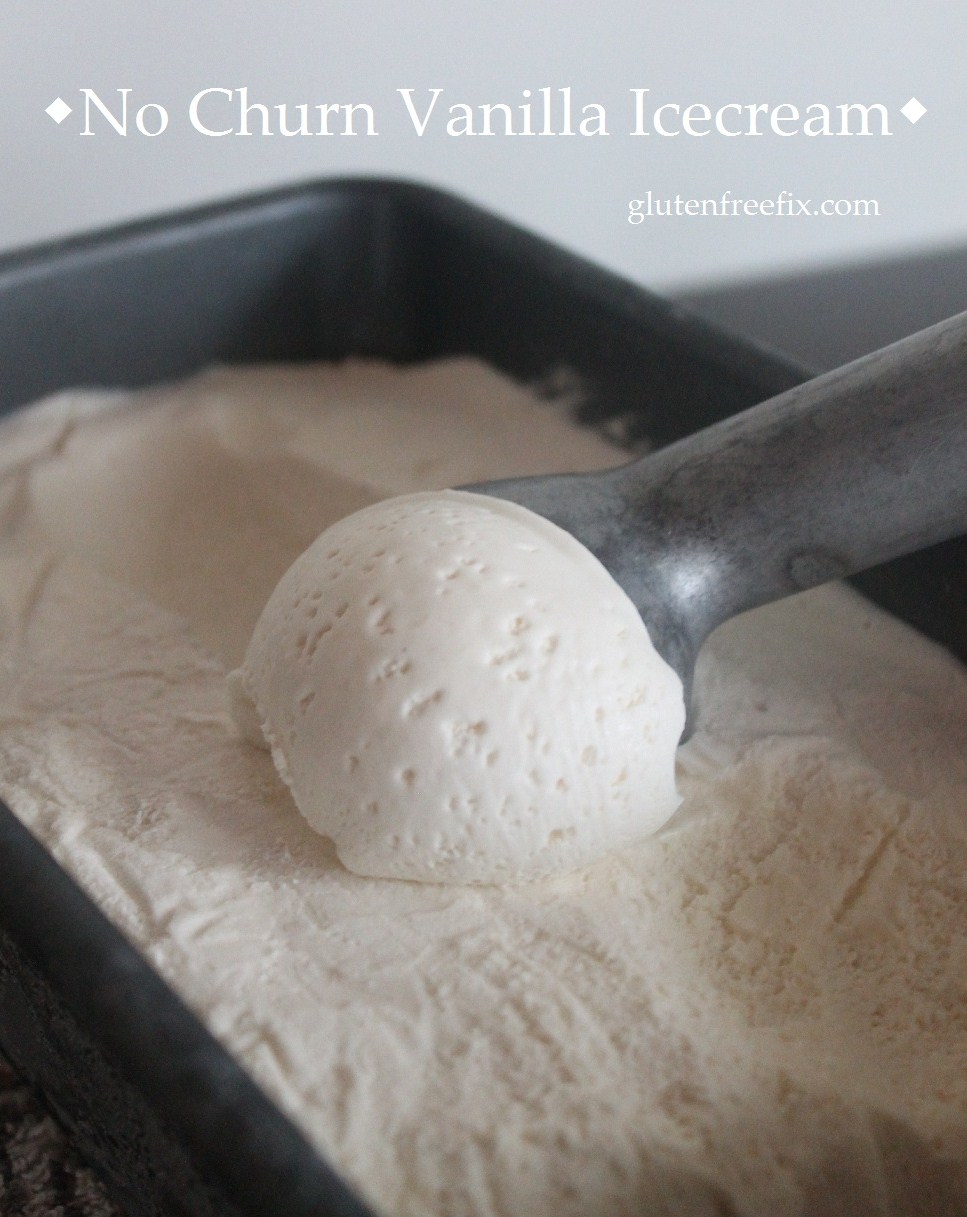 Okay… I'm going to burst a few bubbles right away, this recipe is not dairy free, paleo or SCD.  It's made with good ole heavy cream, and it's unbelievably simple and delicious. Only 3 ingredients in the recipe ya'll! Anyone can do this.
This is my rendition of a Martha Stewart recipe.  I think it popped up on Pinterest and I was intrigued to make it, within my food restrictions.  Luckily for me, I can handle good quality heavy cream in moderation.
So, it's the holidays and this is the perfect accompaniment to all of those pies and desserts.  Make it ahead of time and it will be one less thing to worry about the day of.
No Churn Vanilla Icecream
2 cups heavy cream (organic and grass fed if possible)
2/3 cup honey or maple syrup
1 Tablespoon vanilla extract (use the good stuff!)
Whip your heavy cream to stiff peaks.
In a separate bowl, stir in about 2 tablespoons of the whipped cream into the honey and vanilla.  This allows the honey to soften and it will more easily combine with the whipped cream.
Gently fold the honey into the whipped cream.
Pour into a loaf pan, cover with plastic wrap and freeze overnight for best results.
That's it! Enjoy.
Here's a little preview of the next recipe I'll be sharing! Caramel Apple Crisp, topped with my No Churn Vanilla Icecream.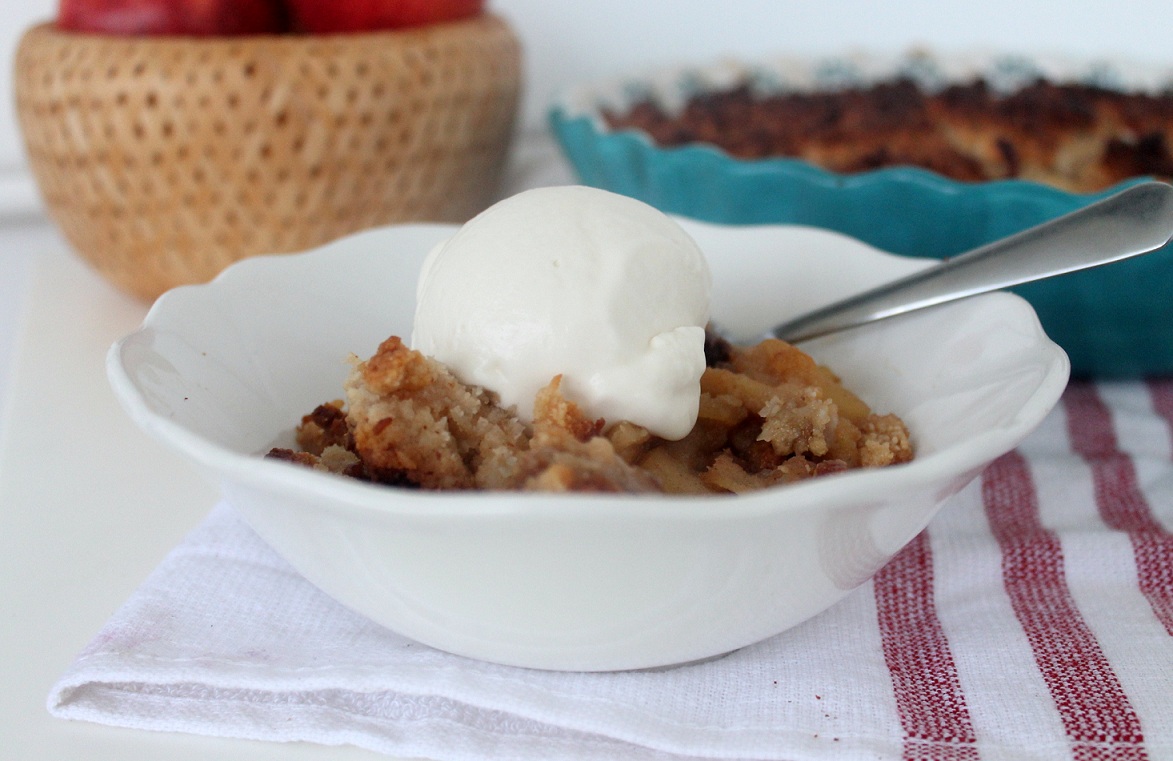 I had to snap the photo pretty quickly, because my apple crisp was hot out of the oven and I was running out of daylight.  I'm not sure about where you all live, but here in Maryland it is dark by 5 o'clock these days! Anyways, the crisp recipe will be up this week, along with a roundup of all of my Thanksgiving recipes. So check back for more!
Many blessings,
~Michelle
---
---