You picked your pumpkins, now what?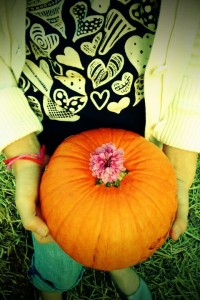 Over the weekend we took the kids to the pumpkin patch.  They had a blast picking thru all the different types of pumpkins and squash.  Their selection was very hard to choose from, deciding whether or not to stick to your traditional orange carving pumpkin, or go for a colorful gourd.  I guess it depends on your purpose for each pumpkin.  I got a bit of a variety, for decor and baking.  Make sure you ask for help from the staff, they can tell you which pumpkins are best for baking.  Whatever you do, do NOT attempt to bake and eat the large carving pumpkins, they are grown for only one purpose – to be carved!  They tend to be watery and very bland in flavor… not exactly what you want for your pumpkin pie.   The smaller pumpkins are sweeter in flavor, not to mention easier to cook.  Here is an informative site to help guide you in the right direction when picking pumpkins.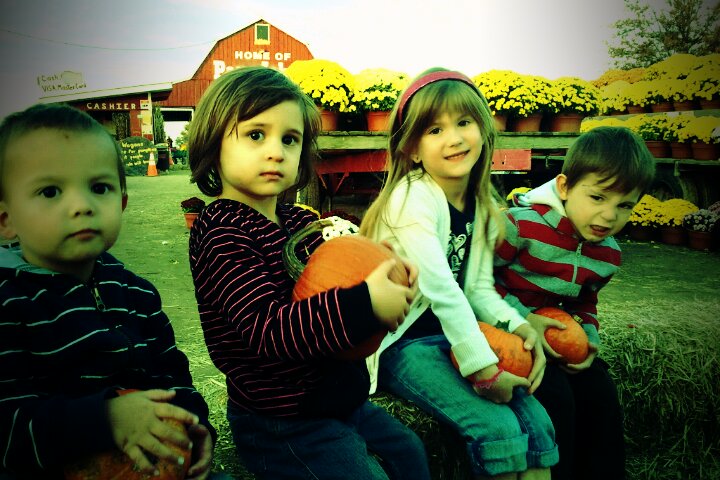 Here is a look at some of our picks… we had to sort thru before we checked out because someone (Andrew) was secretly tossing extra pumpkins in the wagon….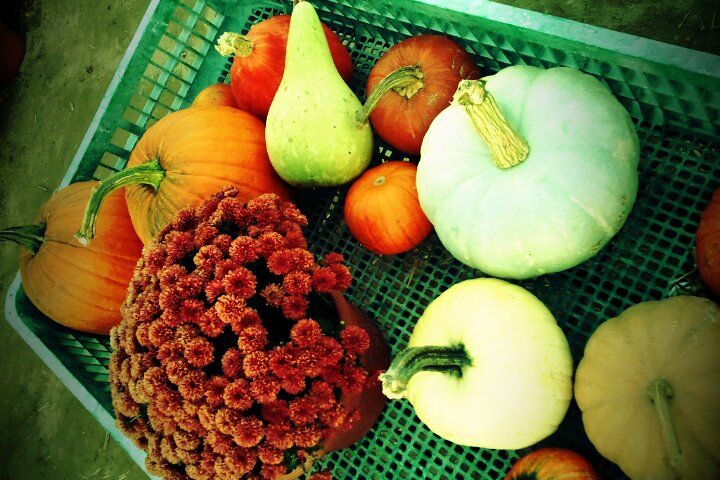 After picking our pumpkins, we like to do things a little different around here….  For the little ones, we set up a painting station and let them go crazy!  They absolutely love it!  Not only is it safer than carving, but allows them to create their own piece of art which they are very proud of.  They are entertained for hours, while the grownups carve away at their pumpkins.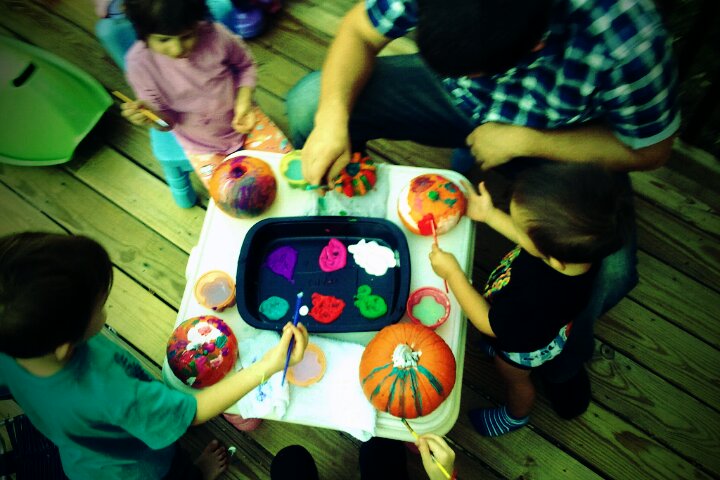 My son Micah, tediously painting….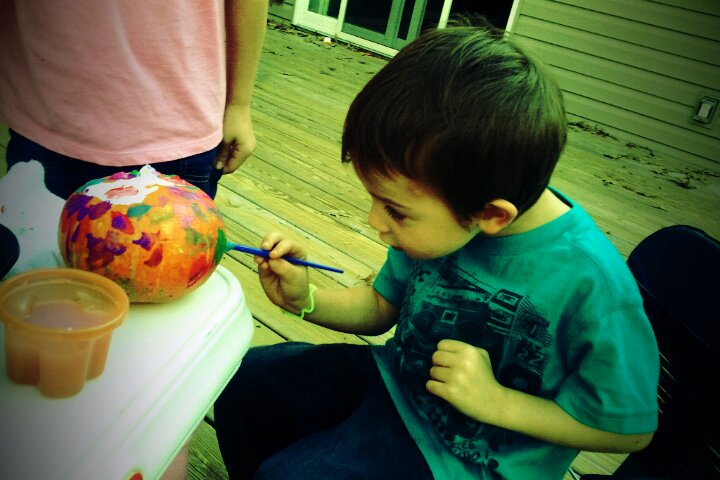 A masterpiece in the making…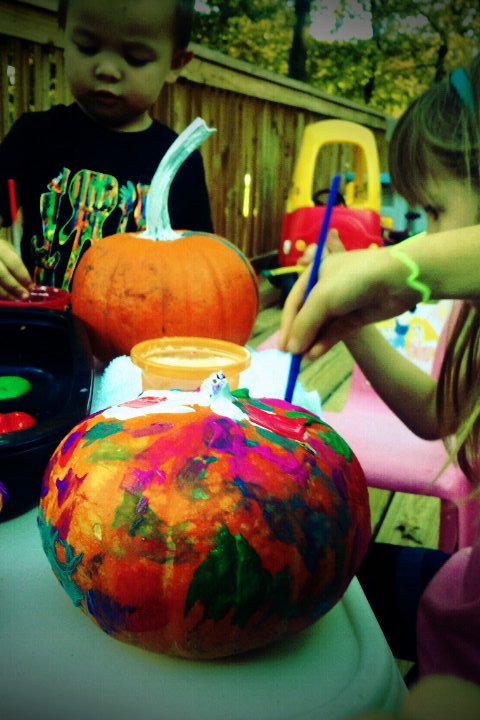 The end result…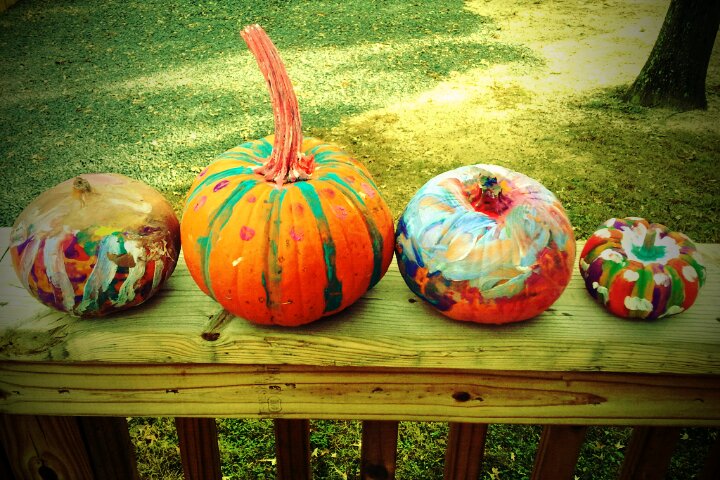 For more pumpkin ideas and recipes stay tuned for Part II!
---
---