Zesty Tomato and Black Bean Salad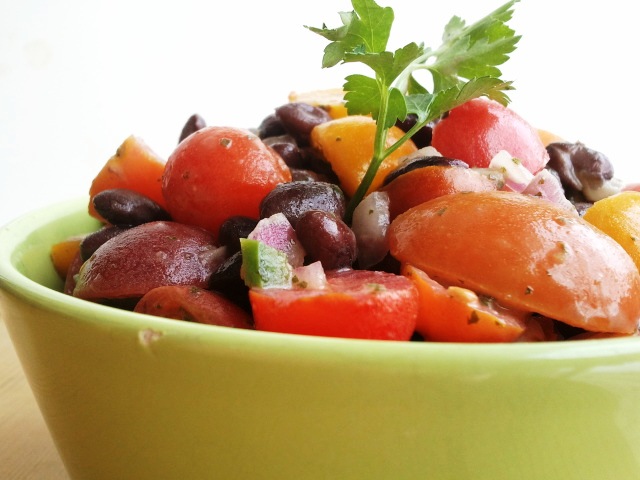 This refreshing salad is the perfect compliment to any summer meal.  Black beans, ripe tomatoes, red onions and jalapenos are tossed in a brightly flavored vinaigrette.
Zesty Tomato and Black Bean Salad
1 red onion, finely chopped
1 jalapeno, seeds removed and finely diced
1 lb cherry or baby heirloom tomatoes, halved
3 cups cooked black beans (about 2 15oz cans)
Prepare the vinaigrette.
Combine remaining ingredients.  Toss in dressing.
Refrigerate overnight for best results.  This allows time for the flavors to develop.
Garnish salad with fresh cilantro.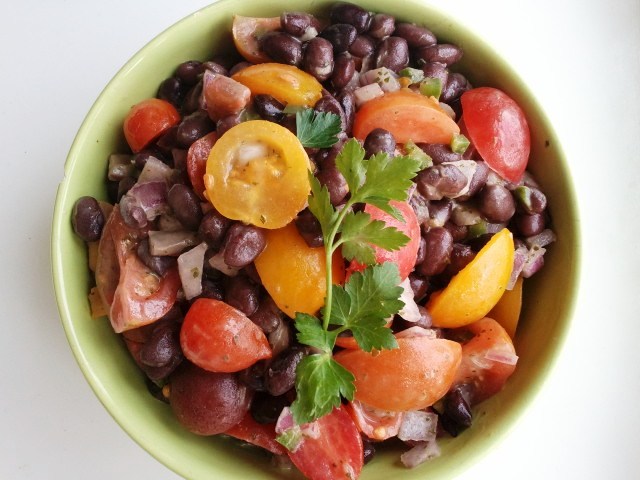 ---
---