Decadent Chocolate Pudding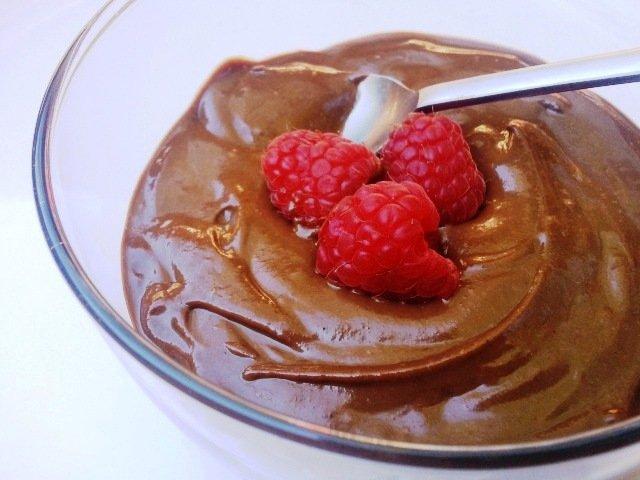 This rich chocolate pudding is made with only four ingredients ~ cocoa powder, cashews, water, and honey.  A quick blitz in the blender and voila! Pudding in minutes….  Free of refined sugars and dairy, this no cook, raw pudding will not disappoint.  When I was testing out this recipe, trying to reach the right flavor and consistency, my kids were wondering what they did to deserve chocolate pudding every night.  Haha, little did they know they were eating a bowl packed with nutrition :P
For a grown up version that enhances the rich chocolatey flavor, use coffee instead of water.  A few spoonfuls of this luscious dessert is all you need!
Decadent Chocolate Pudding
2 cups raw cashews, soaked overnight
1/2 cup honey
3/4 cup cocoa powder
1/2 cup coffee (or water)
Combine all ingredients in a high powered blender or Vitamix.
Blend until creamy and smooth.
Pour into serving dishes.  Refrigerate.
Serve cold with berries.
* for a thick (jello) pudding texture use the 1/2 cup water, but for a softer pudding texture use up to 3/4 cup water.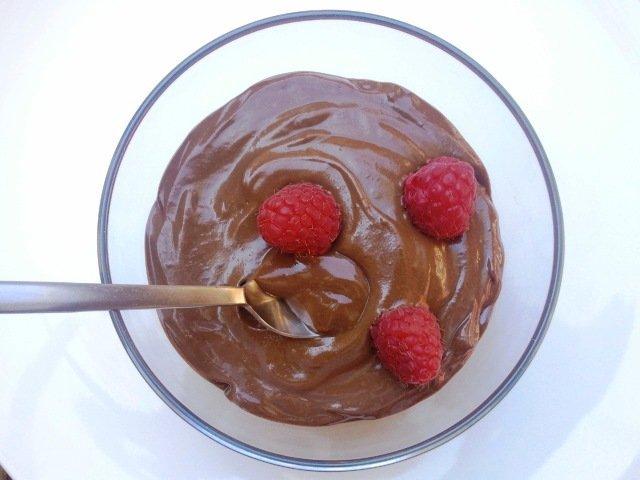 Not into chocolate?  Try my Dairy Free Vanilla Pudding!
---
---