DIY-Pumpkin Spice Latte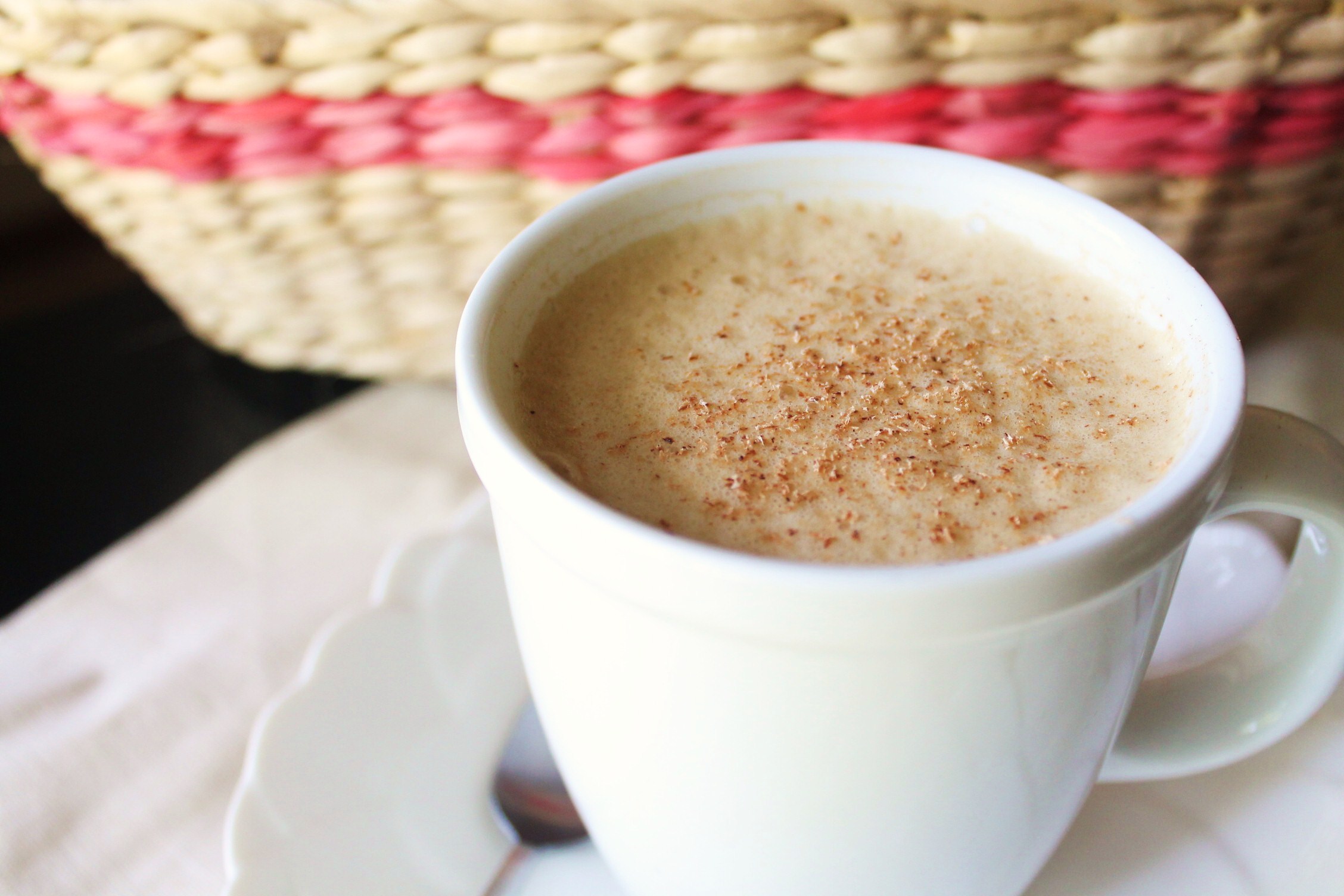 Fall has arrived… I'm just going to ignore the fact that it is 80 degrees outside my window as I type this…  Maybe the fall weather hasn't quite arrived, but the fall flavors are in full swing!
Forget about paying $5 for a specialty coffee, that is loaded with fake syrup flavoring!  It is so simple to make this fall inspired drink with fresh pumpkin at home.  I like to whip this hot drink together in the blender so it gets nice and frothy :)
Pumpkin Spice Latte – recipe for one serving
8oz strong brewed coffee, hot
1/3 cup heavy cream/cashew cream (rich, I know!)
1 tablespoon pumpkin puree
1/8 scant teaspoon cinnamon (or pumpkin spice)
pinch of nutmeg (a little goes a long way… be careful)
1 teaspoon vanilla
1 1/2 tablespoons honey
Combine all ingredients into a blender and mix on high for 1-2 minutes.  (re-warm on the stove top or microwave, or if you have a vitamix it will get hot while blending in the machine)
Serve hot with a dollop of whipped cream and a sprinkle of cinnamon.  Enjoy!
I don't have an espresso machine or fancy frother, so this method seems to work just fine to suit my needs :)  I use heavy cream instead of milk to make it creamier and not "water down" the coffee (since it is not espresso).
I prefer to use homemade pumpkin puree, it is so simple and easy to make!  You can find the recipe here —>  homemade pumpkin puree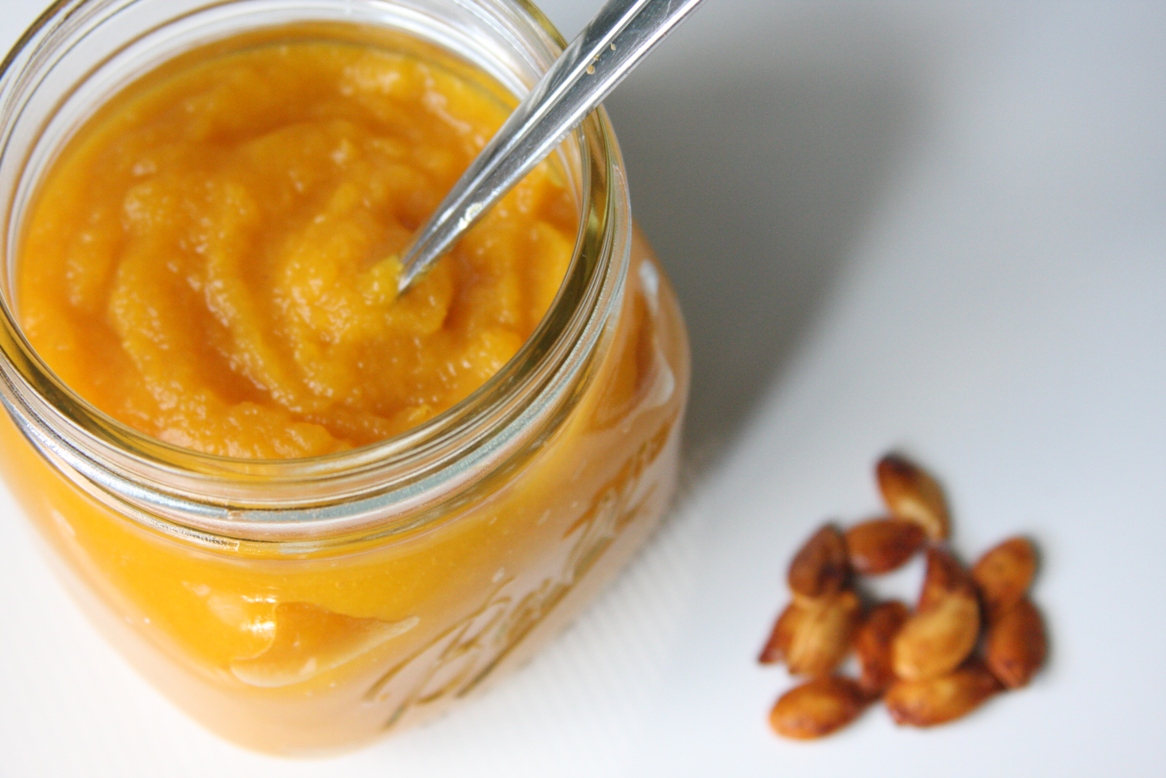 ---