Zesty Turkey Burgers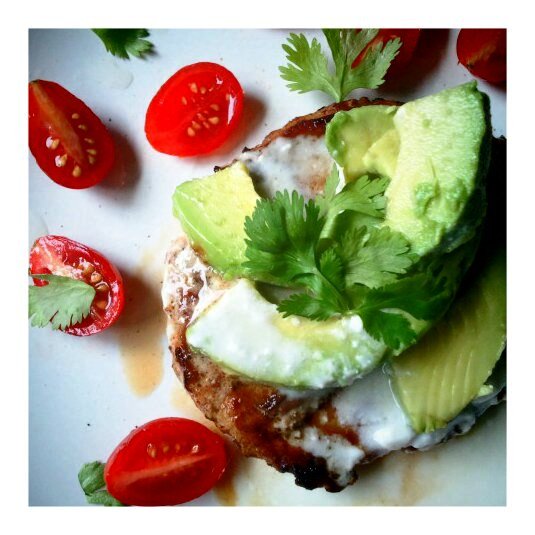 It's unfortunate that turkey burgers have gotten a bad rap.  Well, I'm here to change that!  Ground turkey is a wonderful and healthy alternative to your typical beef burger.  Because it is important to cook turkey burgers well done, you must load it up with plenty of flavor.  The addition of dijon mustard really brings these burgers to the next level.  I like to make a double batch and freeze them for a last minute dinner.
Zesty Turkey Burgers
2 lbs ground turkey
1/2 cup finely chopped onion
5 cloves garlic, minced
1/4 teaspoon chili powder
1/2 teaspoon cracked black pepper
1 teaspoon salt
2 tablespoons dijon mustard
1/2 cup almond flour, packed
1 egg
Combine all ingredients (easiest to use your hands.)
Shape into patties.
Heat a saute pan with a little bit of olive oil.
Pan fry about 3-5 minutes on each side.  To ensure they are done, check with a meat thermometer.   You can also broil these burgers in the oven.
Enjoy them on a fresh salad or on my Onion Cheddar Biscuits.
*yields 12 burgers
---
---