Gluten Free Double Chocolate Pecan Cookies
Last night I was craving something extra chocolatey and threw this batter together in a hurry not knowing if they would even turn out.  Boy was I suprised to get such great results.  I was so pleased with them, that I decided to bring a few to my church's praise team practice.  I always get a little nervous testing recipes on non-gluten free people, but figure that they are the best to judge, as they tend to be honest when something doesn't taste "right".  These went over so well with them that I had to share my recipe on here today!  Plus it doesn't hurt to add another gluten free cookie recipe for your holiday baking.  Happy baking friends!!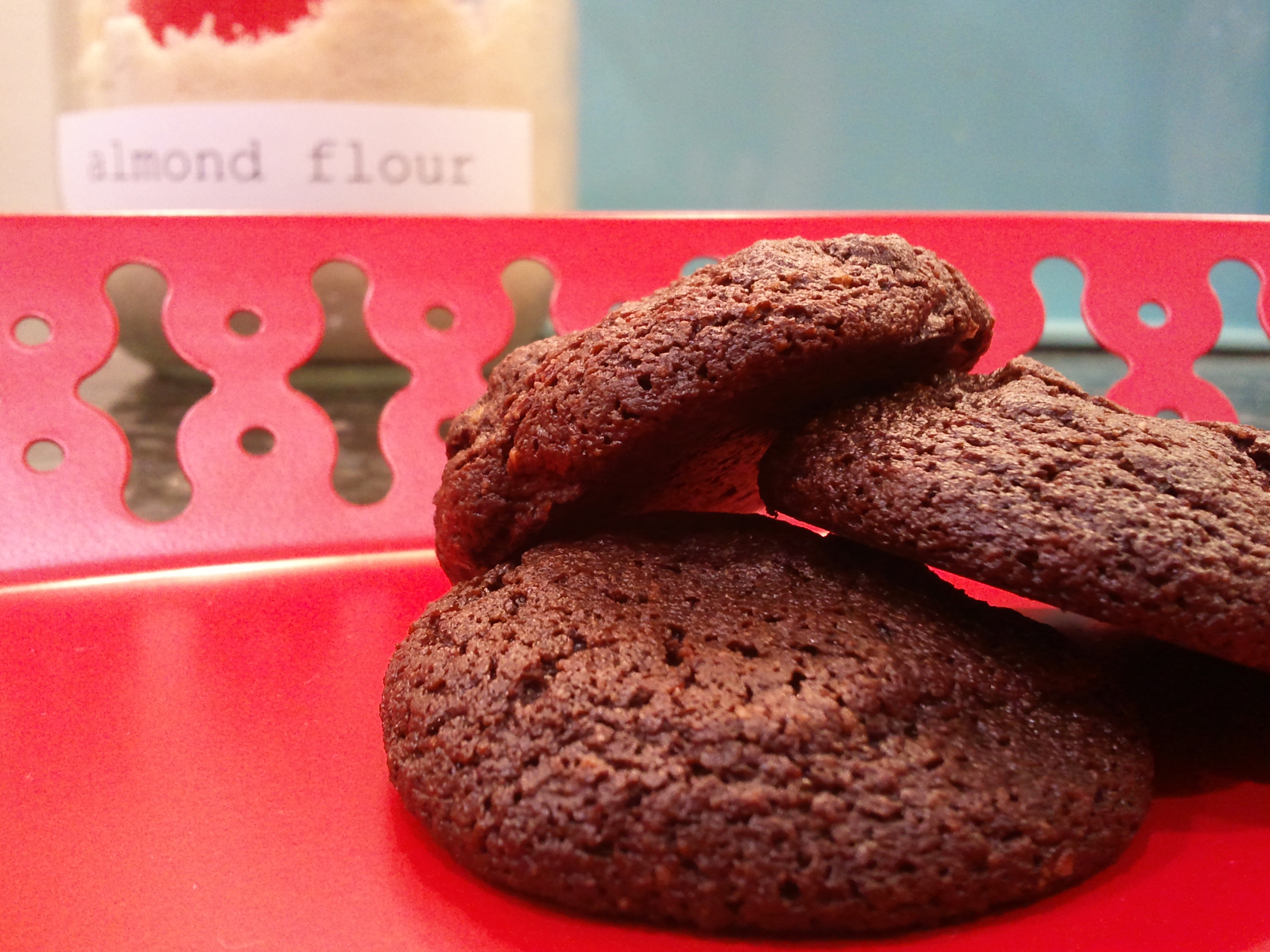 Gluten Free Double Chocolate Pecan Cookies
1 stick of butter, melted
1/2 cup honey
1/2 cup almond flour, packed
2 tablespoons coconut flour, packed
1/2 cup cocoa powder
1/2 teaspoon baking soda
1/4 teaspoon salt
3/4 cup chopped pecans (or nuts of choice)
1/2 cup semi-sweet chocolate chips
Whisk together flours, cocoa powder, baking soda and salt to remove all clumps.
Stir in honey and butter.
Fold in nuts and chocolate.
Preheat oven to 325 and let the batter rest and thicken, about 10 minutes.
Scoop and bake for 10 minutes.
Let cookies cool down on cookie sheet for a few minutes, then remove to cooling rack.
Enjoy!
---
---