Molten Chocolate Lava Cake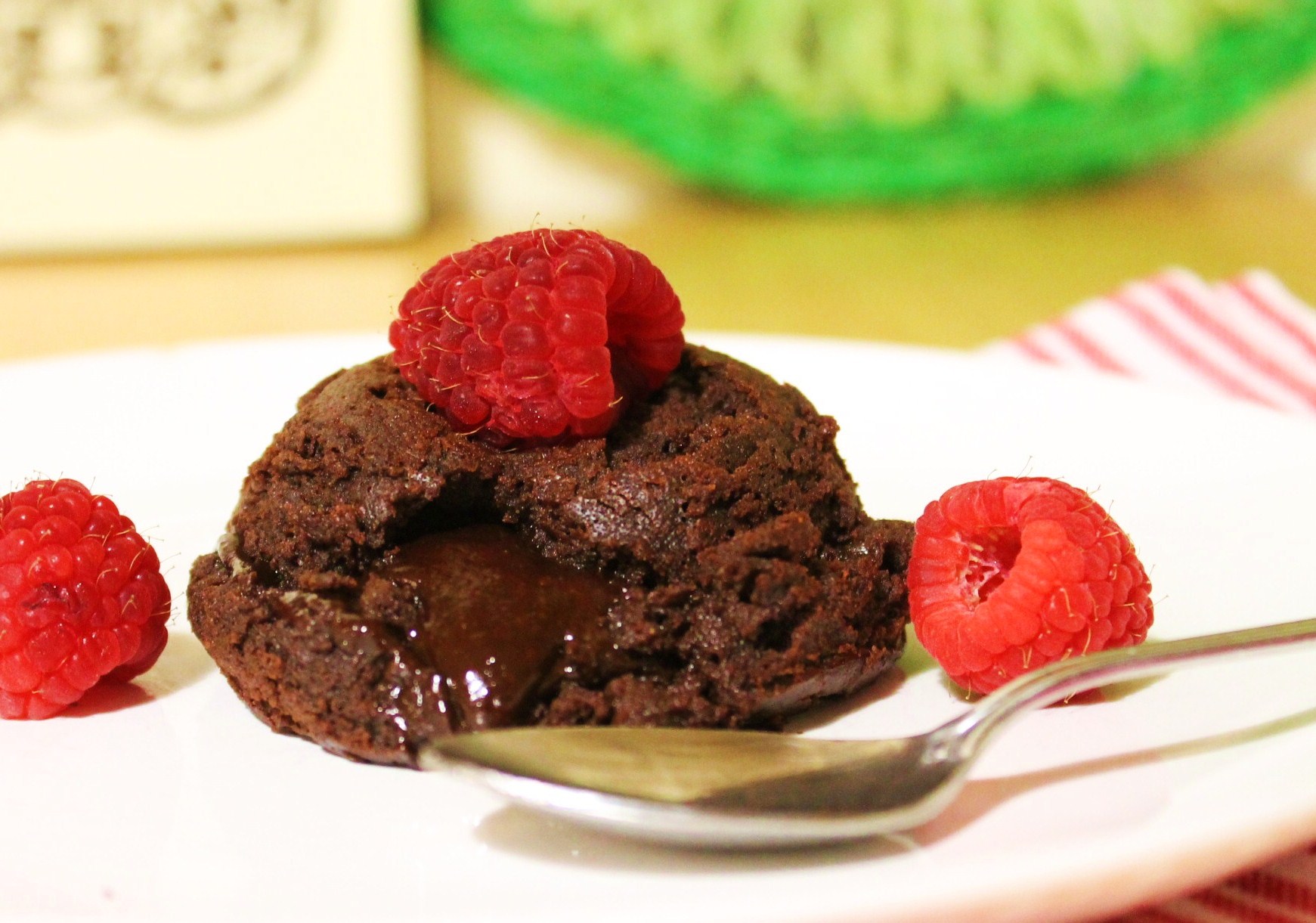 This is one the desserts I missed most after going gluten free… it became my mission to recreate this classic.  So simple to make, anyone can bake these up!
This dessert is surely decadent and romantic if you ask me.  Easier to make than it looks… the key is getting the timing right.  Make your batter ahead of time, fill each ramekin and keep covered in the fridge until you are ready to bake!
Molten Chocolate Lava Cake
3 oz unsweetened baking chocolate
6 tablespoons butter
2 eggs
1/3 cup honey
1 tablespoon coconut flour, firmly packed
Preheat your oven to 450.
Grease 4 ramekins.
Gently melt together chocolate and butter.
Whisk in eggs, honey and coconut flour.
Pour into greased ramekins.
Bake for 9-11 minutes.  You want to take it out immediately after the center slightly puffs up. Watch carefully at the end or you will just end up with fudge cakes (equally delicious, just not oozing).
Gently run a knife around the ramekin to release the cake from the sides and invert onto serving plate.
Serve warm with fresh berries and whipped cream.
*add a few minutes to the baking time if your batter was kept in the fridge.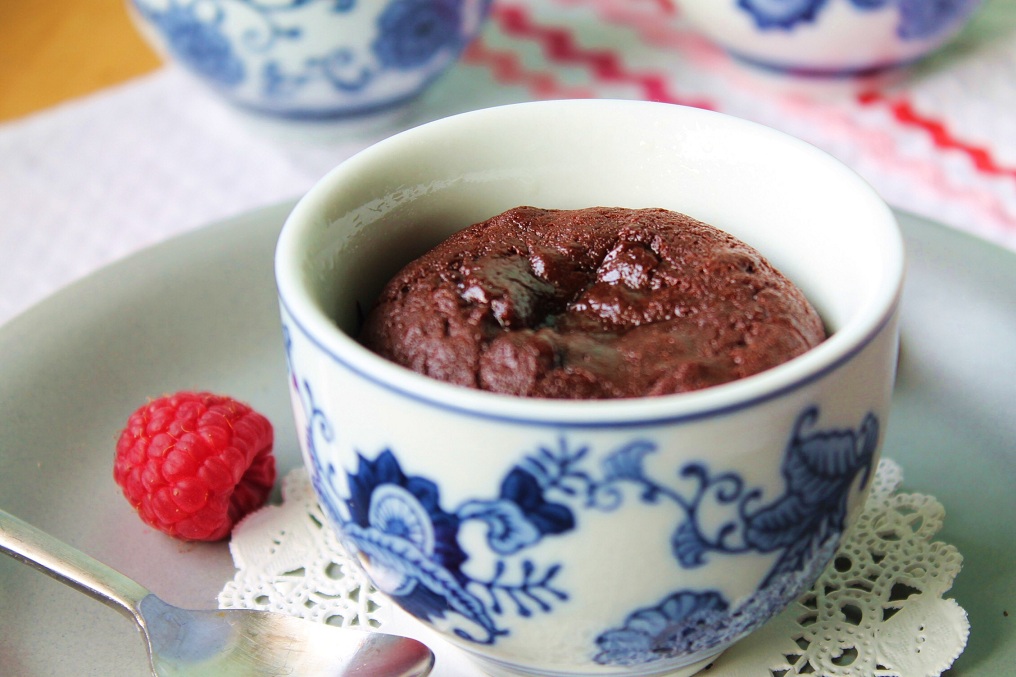 Don't have ramekins?  Oven safe tea cups work perfectly!
---
---