Maple Pecan Pie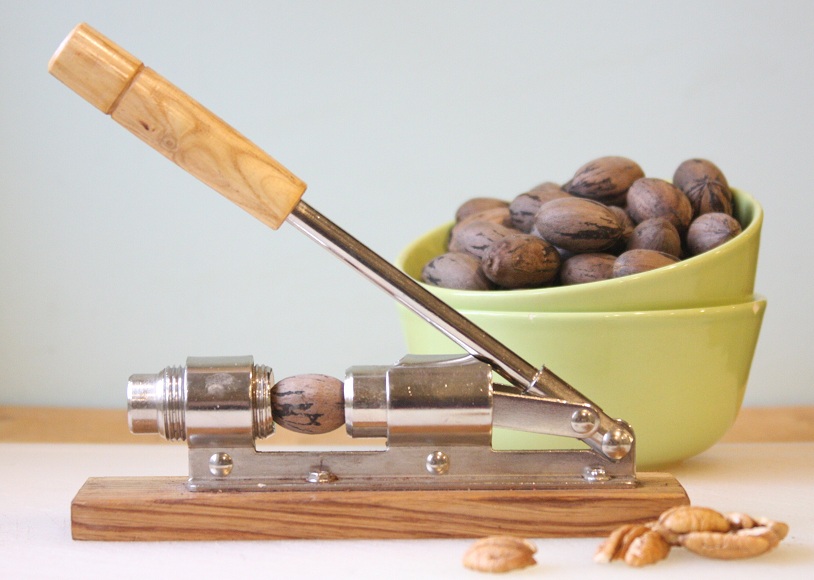 My in-laws recently retired, moved to Georgia and started a pecan farm.  I love to receive the fruits of their labor.  We have alot of fun cracking the shells trying to get perfect halves.  They are seriously the most tasty pecans I have ever had.  They even gave us this nifty nut cracker that makes the task alot easier and fun!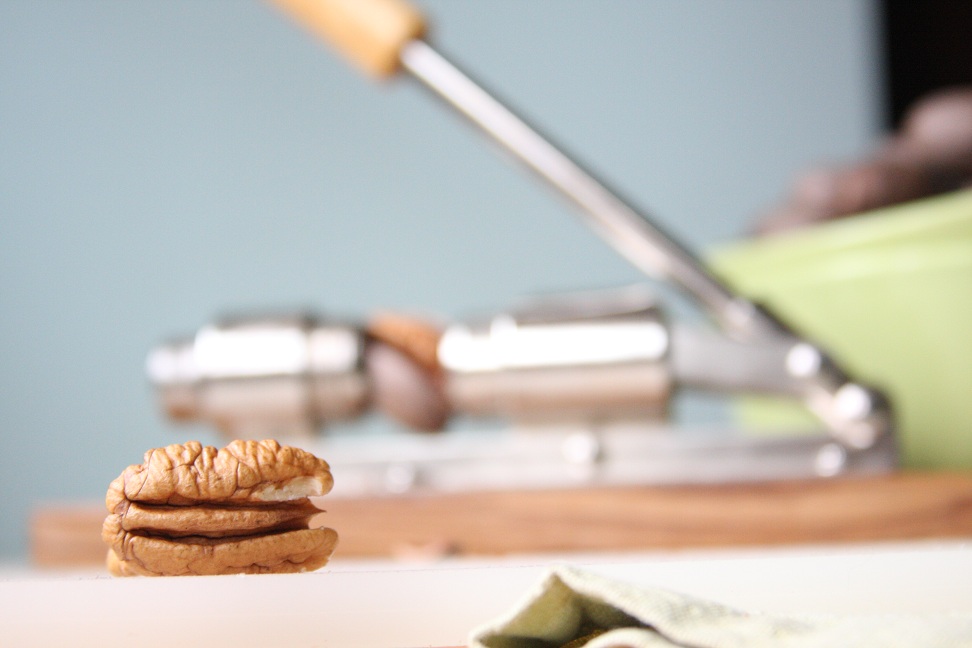 Isn't that the prettiest pecan you've ever seen??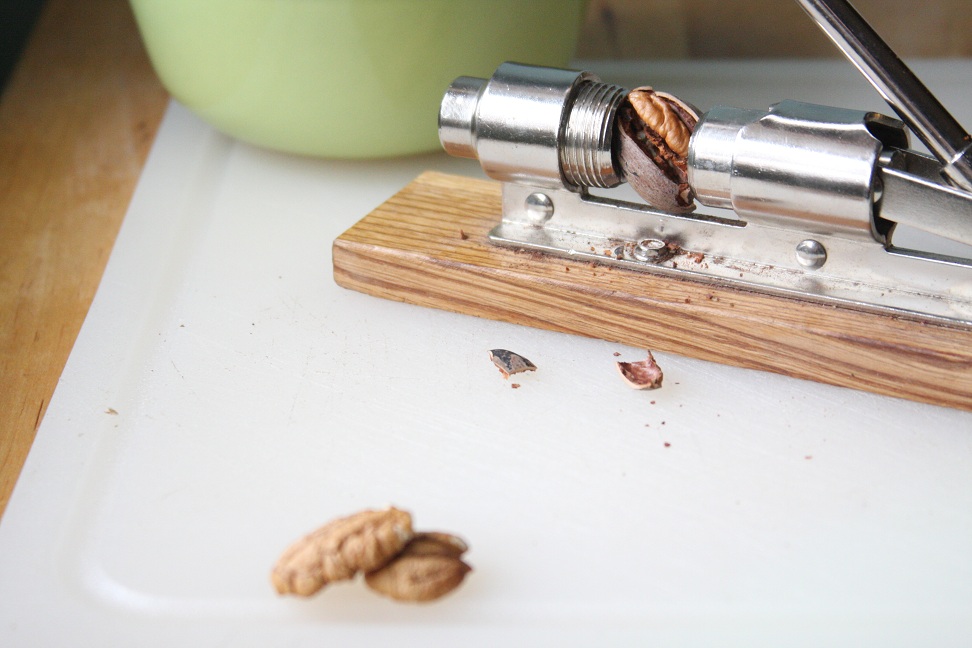 You don't need high fructose corn syrup to make pecan pie.  Maple syrup or honey are wonderful replacements that keep the same gooey texture and sweetness.  My husband's absolute favorite is maple pecan pie.  He is French Canadian and they use maple syrup in everything- from pies to their morning coffee.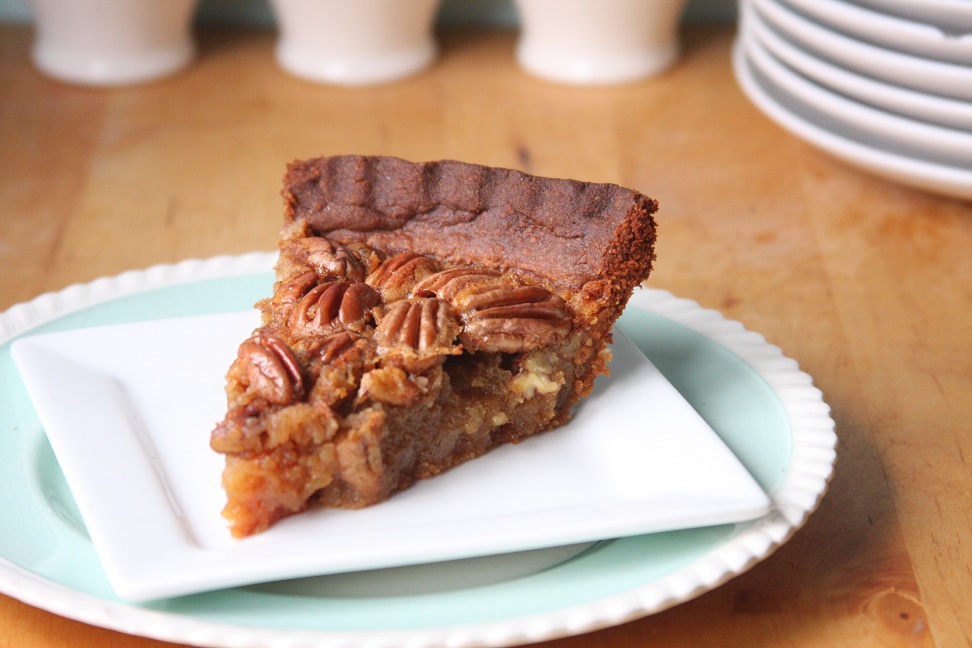 Maple Pecan Pie
1 1/4 cup maple syrup
3 eggs
4 tablespoons melted butter
1/2 teaspoon salt
1 cup chopped pecans
1 cup pecan halves (to decorate top)
1 9inch pie shell or "graham cracker crust"
Preheat oven to 325.
Whisk together maple syrup, eggs, butter and salt.
Stir in the chopped pecans and pour mixture into unbaked pie crust.
Arrange pecan halves on top.
Bake for 40-50 minutes until golden brown and set in the center.
*use pie crust shield or foil to protect the crust after the first 10 minutes of baking.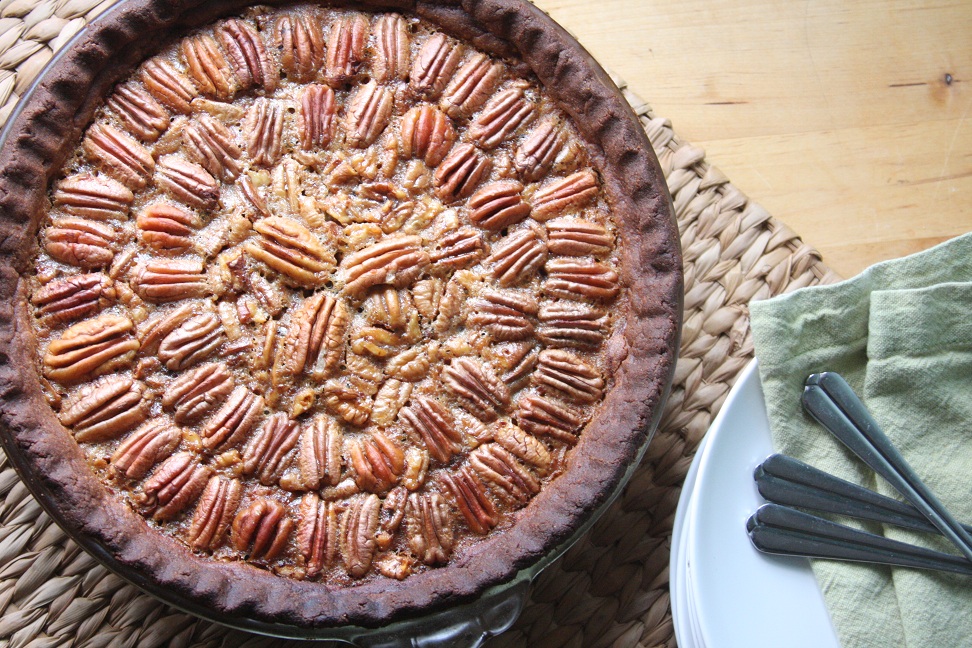 For more Thanksgiving recipes, check out my inspiration board!
---
---